Dave Grohl Was Spotted With Celeste In Nova Scotia! [VIDEO]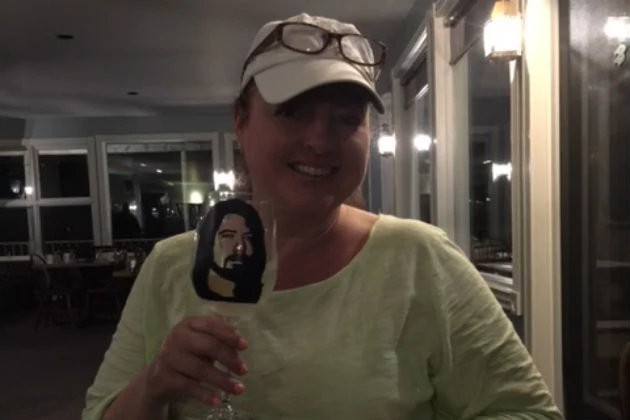 This is my hand painted Dave Grohl wine glass. I take him with me when I'm wearing my party pants, they are definitely an important part of my wardrobe aboard The Cat! I'm kicking back enjoying a glass of wine from the Forchu Lounge with my guy Dave, listening to sea shanties by Celtic Rant and deciding if I want to check out a flick in the movie area a little bit later. I hit up the gift shop and put in an order for some scallops wrapped in bacon, I am a happy girl! It's Canada's 150th birthday this year and The Cat is celebrating with great deals. A summer family trip to Nova Scotia would be a blast! Your kids will love the Little Mates Quarters Children's Play Area with plenty to keep them entertained. Once in Nova Scotia, you will experience Acadian culture and some of the hands down, nicest people that I've ever met. You can visit living wharves, go clamming, take a Tusket Island Tour, visit museums, lighthouses, galleries and artisan shops. If you're an active family, you'll be psyched with all of the choices for playing outdoors! Amazing golf courses, surfing, swimming, sport fishing, hiking, biking and mud sliding!
Check this out!
Subscribe to 102.9 WBLM on
Learn more about The Cat and start planning your family vacation for the summer of 2017!