Vintage BLM Bumper Stickers at Fort Andros Flea Market
The story that I'm about to tell you is a strange one, it all started with my friend Jess finding this bumper sticker at the Fort Andros Flea Market in Brunswick.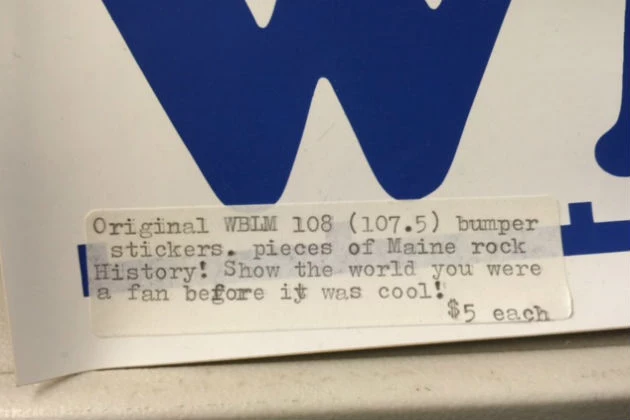 I was intrigued! First, because someone was still using a typewriter and I think that's cool. Secondly, who is the mystery collector and where did these come from? My search led me to this mullet-sporting dude named Chaz. I had questions…
My questions were answered when he reminded me off this post that I did a while back about finding BLM bumper stickers on eBay:
"Where to Buy a WBLM T-Shirt and Vintage WBLM 108 Bumper Stickers!
Every now and then I google WBLM to see if there's anything new on the internets. Today I found this listing for WBLM 108 bumper stickers on Ebay!
"WBLM 108 (VINTAGE BUMPER STICKERS) LOT OF 10
BTW, there is not a more Mainer word than dickering. Overall the Fort Andros Flea Market really does have a rock and roll vibe. I bought my copy of Sticky Fingers there, complete with a hippie dick-pic DIY project that is revealed when you unzip the working zipper on the album cover. The beads decorating it are the WBLM Rosary, which are really just part of our broken blinds. I like the way it looks though.
This booth is very cool, it's called Vinyl Junkie and this guy talks music all weekend long. He's always playing very cool music that I'm unfamiliar with, but that I enjoy shopping to.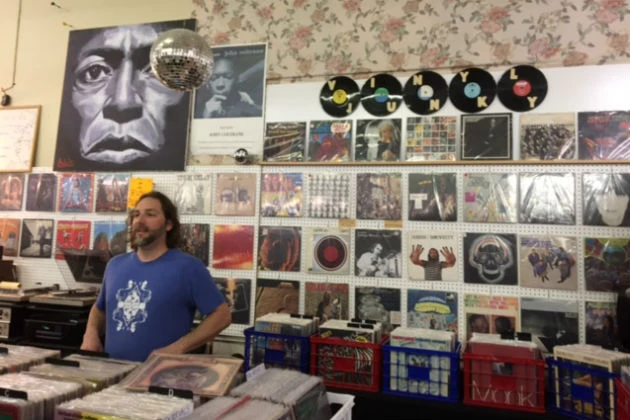 In the end Chaz cut me the deal, but only on the condition that he gets to come into the station sometime for a tour. I think he just wants to pick up more of our bumper stickers. Smart kid.