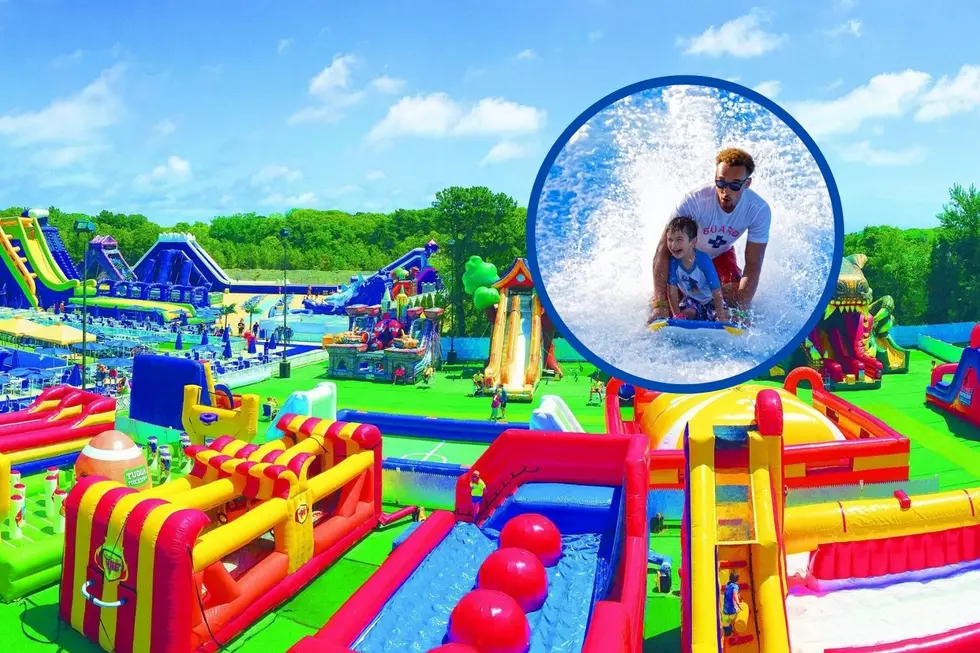 Did You Know the Cape Cod Inflatables and Wicked Waves Park is the Largest in the Country?
Cape Cod Inflatables Park Facebook
Let's hear it for the largest inflatables park in the country, plus a water park and resort, right in our own backyard on Cape Cod.
I'm not sure how I didn't know about this, so if you didn't either, here's all the info for your Cape Cod getaway.
Living in New Hampshire, Maine, and Massachusetts, the summer day trips, weekend getaways, and full-on vacations within driving distance are absolutely incredible.  I mean, we have so much to be thankful for living in this incredible mecca where summer reigns for sure.  No offense to winter, which is almost just as exciting, but the ease of our New England summers is something special.  We love to take advantage of our nearby beaches and vacation spots, as well as enjoy those trips around New England, and there's no doubt that Cape Cod is top on everyone's list.
This year, if you have summer plans that include the Cape, then get ready for a bigger and better Cape Cod Inflatables and Wicked Waves Park.  With new rides and attractions, it just keeps growing.
So get out there and climb, play, and slide on the inflatables including the bounce houses, obstacle courses, and sports-style arenas with inflatable rock climbing, a tight-rope walk, and trapeze.
And of course, we get to swoosh down the water park slides or simply float around in the wave pool, enjoy the swim-up bar, or lounge on the chairs or in cabanas for some rays and people-watching.
The website is touting the recent upgrades that include a surf simulator called the 'Flowrider', and a new toddler pool.
Oh, and according to the Cape Cod Inflatables and Wicked Waves Park website, besides being the largest inflatables park in the country, we can expect even more upgrades and additions for the summer of 2023.  But I digress.  Let's just enjoy this 2022 summer season, and remember, you can actually stay at the resort on the grounds of the park for that extra family-friendly vacation.
Cape Cod Inflatables and Wicked Waves Park is located mid-Cape in West Yarmouth, about an hour-and-a-half from Boston.
This $30 Million Water Front Beach House on Cape Cod is an Oasis
PICTURES: See Inside Dolly Parton's Lavish Tour Bus
A luxury tour bus that was Dolly Parton's home on the road for 15 years is now available for fans to stay in at Dollywood, and the money goes to a great cause.