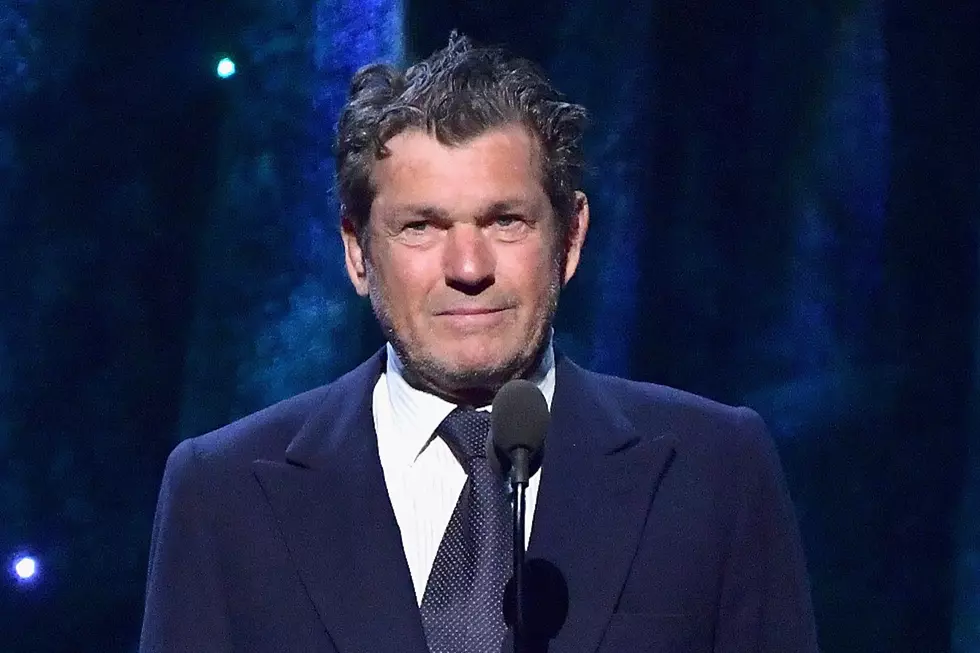 Rock Hall Founder: Women Can't Articulate on 'Intellectual Level'
Mike Coppola, Getty Images
Jann Wenner, founder of the Rock & Roll Hall of Fame and Rolling Stone magazine, among other enterprises, is coming under fire for his head-turning remarks in a recent interview.
In a conversation with The New York Times, Wenner was asked why no female or Black artists were featured in his new book, Masters, which boasts interviews with "extraordinary musicians who dominated rock 'n' roll."
"The selection was not a deliberate selection," Wenner defended. "It was kind of intuitive over the years; it just fell together that way. The people had to meet a couple criteria, but it was just kind of my personal interest and love of them. Insofar as the women, just none of them were as articulate enough on this intellectual level."
Given the opportunity to rephrase his remarks, Wenner instead doubled down on the opinion.
READ MORE: 26 Rock Stars Inducted Into the Hall of Fame More Than Once
"It's not that they're not creative geniuses. It's not that they're inarticulate, although, go have a deep conversation with Grace Slick or Janis Joplin. Please, be my guest," Wenner said. "You know, Joni [Mitchell] was not a philosopher of rock 'n' roll. She didn't, in my mind, meet that test. Not by her work, not by other interviews she did. The people I interviewed were the kind of philosophers of rock.
"Of Black artists — you know, Stevie Wonder, genius, right? I suppose when you use a word as broad as 'masters,' the fault is using that word," Wenner continued, turning his attention toward the exclusion of people of color from his book. "Maybe Marvin Gaye, or Curtis Mayfield? I mean, they just didn't articulate at that level. You know, just for public relations sake, maybe I should have gone and found one Black and one woman artist to include here that didn't measure up to that same historical standard, just to avert this kind of criticism. Which, I get it. I had a chance to do that. Maybe I'm old-fashioned and I don't give a [expletive] or whatever. I wish in retrospect I could have interviewed Marvin Gaye. Maybe he'd have been the guy. Maybe Otis Redding had he lived, would have been the guy."
Who Is Jann Wenner?
Born and raised in San Francisco, Jann Wenner founded Rolling Stone in 1967. It went on to become one of the most popular music magazines ever created, helping launch many artists to stardom, while also giving a platform to such hailed writers as Hunter S. Thompson and Cameron Crowe.
READ MORE: Metal Snubs: The Rock and Roll Hall of Fame's 10 Worst Omissions
In 1983, Wenner and a team of veteran record executives founded the Rock & Roll Hall of Fame Foundation. The organization began inducting artists three years later. In 1995, the Rock & Roll Hall of Fame museum officially opened in Cleveland.
Wenner was inducted into the Rock & Roll Hall of Fame in 2004. He left Rolling Stone in 2019 after selling his remaining stake in the company.
135 Artists Not in the Rock and Roll Hall of Fame
Many have shared their thoughts on possible induction.