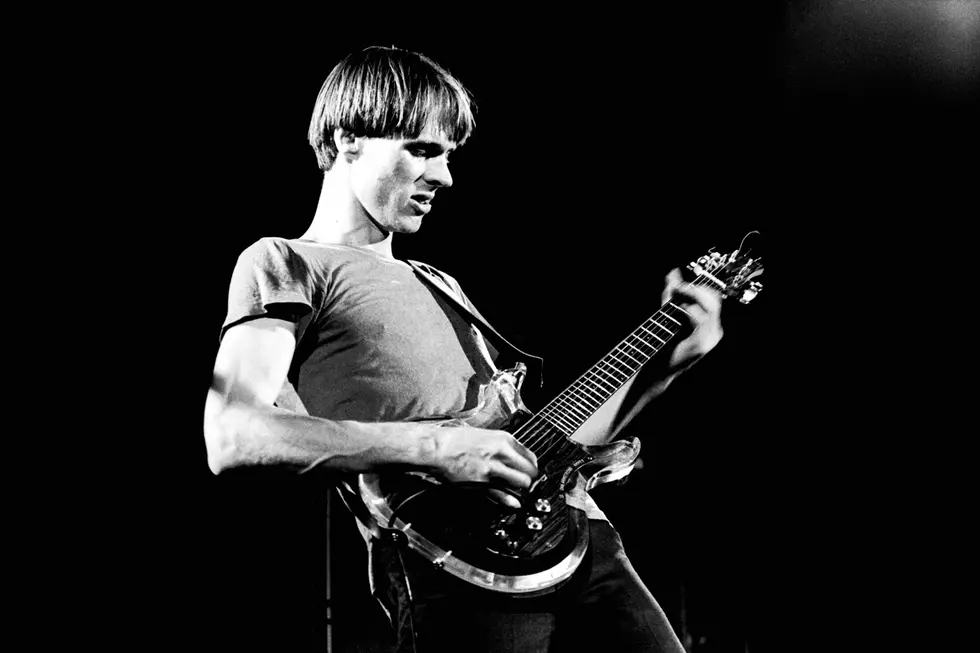 Television Singer and Guitarist Tom Verlaine Dead at 73
Gus Stewart, Getty Images
Television singer, guitarist and songwriter Tom Verlaine has died at age 73 after an unspecified brief illness.
The New York Times reports the news was confirmed by Jesse Paris Smith, the daughter of Verlaine's friend and fellow artist Patti Smith.
Television was one of several influential bands to emerge from New York City's fruitful mid-'70s music scene. They built a following by performing regularly at CBGB, the club that also helped give birth to the Ramones, Blondie and Talking Heads.
The band's 1977 arty, jazz-influenced debut Marquee Moon is considered one of the masterpieces of its era. R.E.M.'s Michael Stipe, Red Hot Chili Peppers guitarist John Frusciante, Joy Division's Stephen Morris and U2's the Edge are among the artists who have credited it with changing the way they approached their music.
"In the early '60s, I hated pop. I took up sax in about '63, and an older friend of mine had some [John] Coltrane and Ornette Coleman records, and that's the music I liked," Verlaine told Guitar Player in 1993. "I never listened to guitar music – I thought it was a really twee instrument. But when I wanted to write songs, I decided that was the thing to play. For me, even a solo is an accompaniment of some kind, or it just takes the place of a voice."
Neither Marquee Moon nor the band's follow-up Adventure made much of a dent on the charts, and Television broke up in 1978. Verlaine released 10 solo albums over the next three decades. He also occasionally reunited with Television for live performances. The group released a final, self-titled album in 1992.
"I think what I took from Verlaine was not really his style," the Edge told Rolling Stone in 1988, "but the fact that he did something no one else had done."
Hear Television's 'See No Evil'
In Memoriam: 2022 Deaths
A look at those we've lost.