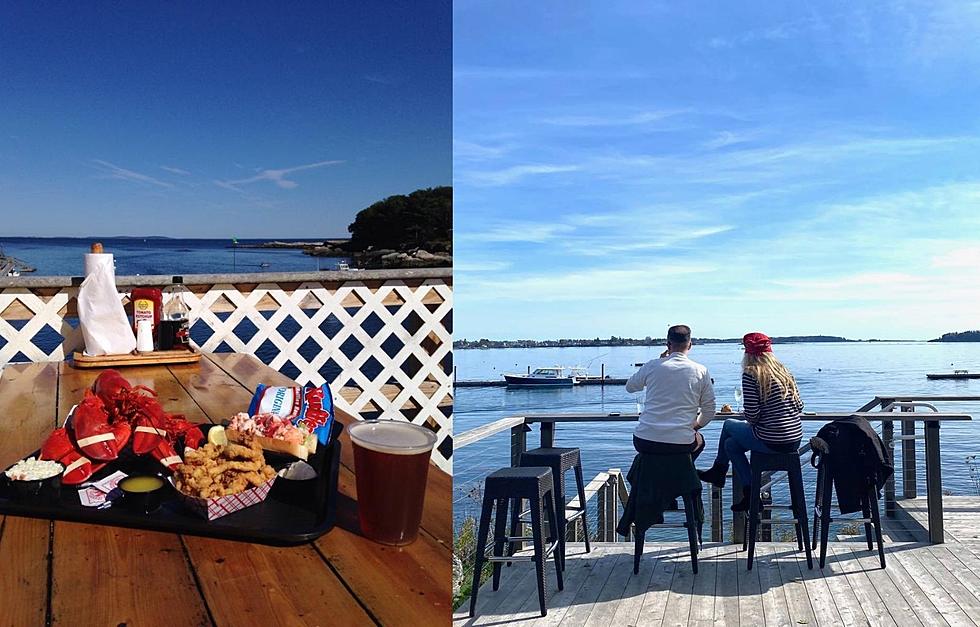 10 of the Best Waterfront Restaurants in Maine You Need to Experience
Shaw's Wharf // Dolphin Marina & Restaurant via Facebook
There is nothing like enjoying a meal on Maine's stunning coast. Not to mention the fact that it's nice enough to eat outside only a few precious moments of the year, it's that much more special.
But how does one choose a favorite? Well, it's nearly impossible.
From some higher-priced more formal establishments to some stunning places to drink and chow down with friends, there is truly something for everyone along the Maine coastline.
We asked listeners what their favorite places to eat by the water are. Take a look and gather some ideas for your next summer outing or to give recommendations to friends or family members who may be visiting Maine for the very first time.
Did we miss any? Let us know via our app and you could see it featured on part 2!
10 of the Best Waterfront Restaurants in Maine You Need to Experience
We asked our listeners what their favorite waterfront restaurants in Maine are and boy did they deliver! Did your favorite make the list? Keep your eyes out for part 2!
Anthony Bourdain's Visit To Maine On 'No Reservations'
What Are the Signature Drinks From Every State?