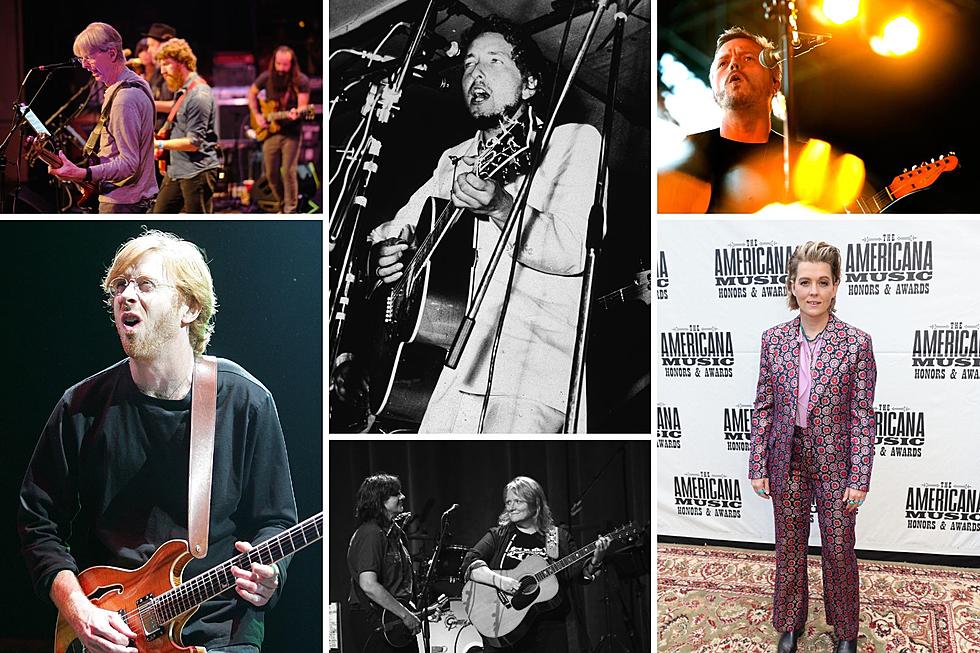 20 Bands That Have Rocked Portland, Maine's Amazing Thompson's Point
Getty Images
When talking about music venues in the state of Maine, two typically come to mind. The first is the massive outdoor venue in Bangor, the Maine Savings Pavilion. The other is the Cross Insurance Arena in Portland. Both venues host a wealth of concerts, plus many other events.
While these two facilities gain a lot of attention, there's another venue in the state that has slowly become one of the most popular spots to catch a show, especially when the weather is ideal. The venue in question is Thompson's Point in Portland.
Located just outside Portland's vibrant Downtown District, Thompson's Point was a long-forgotten industrial complex until about 15 years ago. That's when developers decided it would be a perfect spot to be Portland's next best entertainment center.
What followed has been an amazing redevelopment project that's seen breweries, distilleries, restaurants, museums, local craftsmen, green space, an ice arena, a circus gym, and a large stage take up the space. While some of these have come and gone, the stage, along with its summer concert series, continues to be a huge hit.
Since 2015, numerous major acts have hit the stage at Thompson's Point. From legends like Bob Dylan, Mavis Staples, and Phil Lesh to more local acts like the Ghosts of Paul Revere, the stage has seen a smörgåsbord of talent.
The music is also very diverse. There is literally something for everyone at the Point every year. Genres like rock, hip hop, house, folk, country, reggae, and jazz can all be found at this amazing outdoor venue. There's no music discrimination here.
The other amazing thing about Thompson's Point is the venue itself. You will enjoy sunsets, food trucks, short beer lines, and easy access to bathrooms, while rocking out to the music. These are all things that are key to a good concert experience. Even if it rains there's a large open-air shelter where you can hide from the storms. It really is a perfect experience.
Here's a look at some of the biggest acts that have come through Thompson's Point already. Look for more big names to continue to come as the venue continues to gain a bigger and better reputation.
20 Musical Acts That Have Played Thompson's Point in Portland, Maine
One of the newer venues in the state, Thompson's Point has attracted bands of all genres to come and take the stage. Here's a look at some of the biggest bands that have performed there over the years.
30 Musical Acts That Have Played The Ballpark in Old Orchard Beach, Maine
The Ballpark in Old Orchard Beach may be most known for minor-league baseball. However, the rock history is extensive. Here is just a small sample of the musical acts that have performed at the legendary stadium.