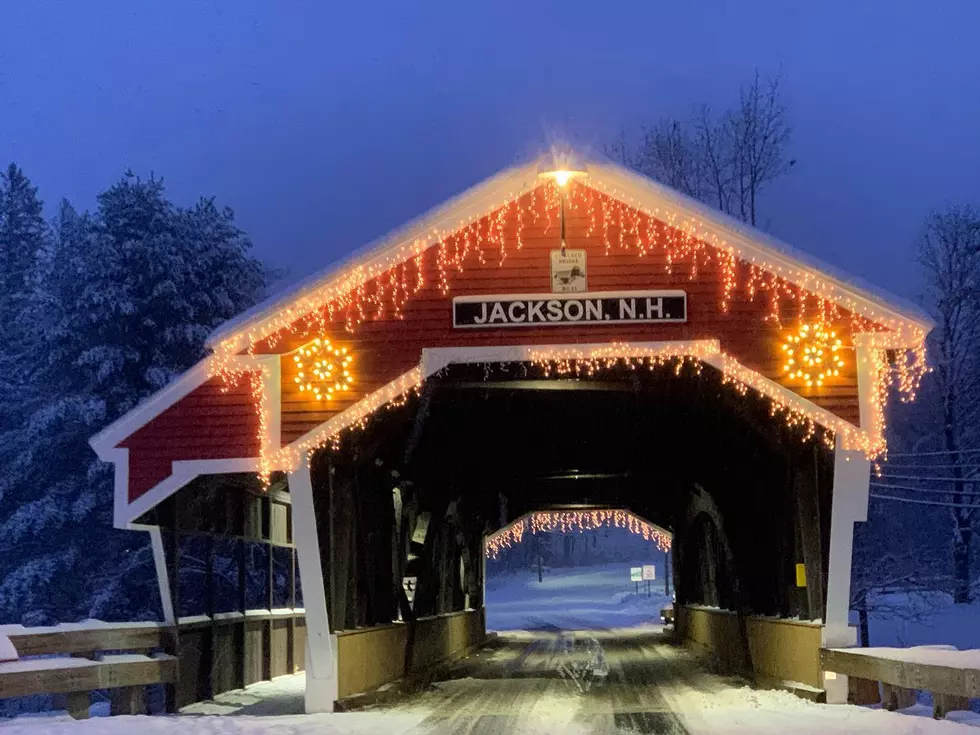 25 New Hampshire Towns That Would Be Perfect for a Christmas Movie
Jackson Area Chamber of Commerce via Facebook
New England defines the look and feel of the Christmas season, especially after a fresh coat of snow. Nothing against the warm weather states (lookin' at you California and Florida), but Christmas just doesn't hit the same when you are rocking shorts and a t-shirt along with your Santa hat.
This is why so many Christmas movies are set in New England. It makes for a picture perfect Christmassy backdrop, especially in New Hampshire! When my family came to visit me in Portsmouth, the first thing they said was "the downtown looks like the setting of a Hallmark Christmas movie!"
There are so many towns in New Hampshire where a Christmas movie could take place. A struggling boutique bookseller could unexpectedly fall in love on a virtual platform with the owner of a big time corporate bookselling chain, and then they are forced to reconcile their real-life dislike for one another with the cyber love they've come to feel. Wait a second, I might have just described the plot of You've Got Mail starring Meg Ryan and Tom Hanks.
Anyways, I decided to ask the people of Facebook what New Hampshire towns would make the perfect setting for a Christmas movie. The responses came pouring in! Here are the towns that were mentioned the most:
25 New Hampshire Towns That Would Be Perfect for a Christmas Movie
Gallery Credit: Kira
12 of the Most Magical Winter Wonderland Towns Are in New England
Gallery Credit: Meg