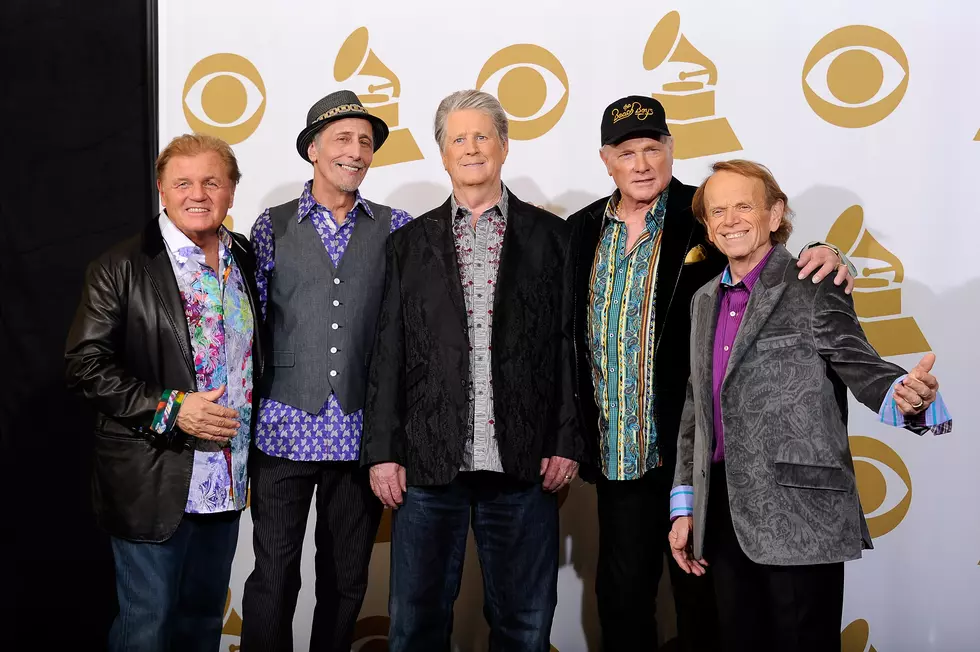 Five Beach Boys Connections to New England You Never Knew About
Getty Images
While The Beach Boys are famous for creating the "California sound" of the '60s, New England has played a key role in the band's history.
Did you know…
A Beach Boy Went to College in Boston
From 1969-71, Marks studied at Berklee College of Music and The New England Conservatory of Music. Marks joined the Boys onstage at Symphony Hall during his stay in the Hub and almost rejoined full-time (before doing so in earnest in 1997).
The Band Debuted "God Only Knows" in Massachusetts
Per reliable fan site Beach Boys Legacy, the band played the song at the Pittsfield Boys Club on July 28, 1966 – the first time it was performed live.
The Beach Boys Wrote and Recorded an Album on Martha's Vineyard
1992's "Summer in Paradise" also includes a nod to the island's Beach Plum Inn in its liner notes. Trivia: you could probably fit every copy that sold into one beach cottage (though it also features Uncle Jesse's cover of "Forever").
The Brother Records Logo is Based on a Famous Boston Statue
Perhaps you've recognized "Appeal to the Great Spirit" on your way into the Museum of Fine Arts. When The Beach Boys founded their own label in 1966, "Appeal" was chosen as its logo (as the Wilson brothers felt there was a spirit watching over them).
Massachusetts Saw the Debut of Another Beach Boys Classic…
"Kokomo," on June 17, 1988, at Great Woods. I was there....at age five! It played…poorly (but I'm told it wound up doing okay).
Mike Love recently elaborated on the band's love of all things New England (as well as future reunion projects) in an interview before a show in Massachusetts.
To listen to my full interview with Mike Love, CLICK HERE TO LISTEN.
12 Legendary Artists Who Played the Hampton Beach Casino Ballroom
Let's Tour the Massachusetts home of Aerosmith's Joe Perry