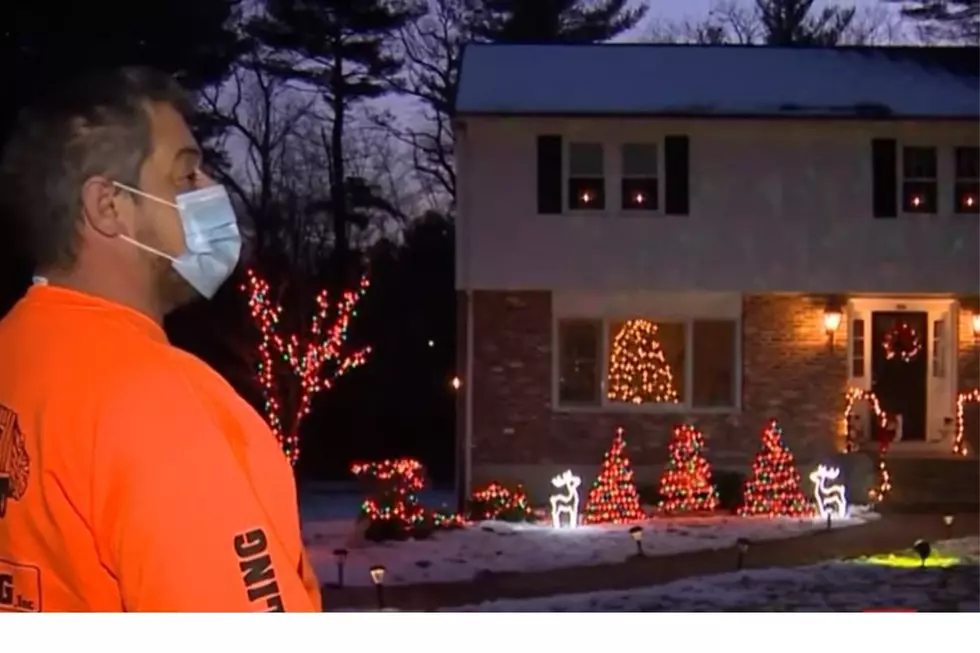 A Massachusetts Contractor Decorated a Total Stranger's Home for Christmas for Free
WCVB Channel 5 Boston YouTube page
THIS is what I'm talking about when I channel a broken record and nonstop talk about how this is the best part of the country, hands down, period. I'm not saying other good people don't exist in other areas of the country, but think about how many times I've said on air or written on here about one New Englander going above and beyond to look out for other New Englanders, 99.99% of the time who are absolute strangers.
The same thing just happened down in Reading, Mass (GREAT town, by the way), according to WCVB Channel 5 Boston, where unfortunately a woman named April Goodman is battling breast cancer and currently going through chemo. When her friend, Susan McCormack, wanted to try and brighten April, her husband, and their kids' holiday season by having their house decorated for Christmas, she posted a plea on Facebook.
In comes Chris Hughes, a contractor based out of Holliston who responded almost INSTANTLY and demanded that they allow he and his construction team to decorate the house, and not be paid a dime for doing it.
We need more of Chris in the world, honestly. People who genuinely just want to do good and help out. I can't imagine the how much what Chris and his crew did for April and her family meant to them. Because I won't lie -- I guarantee you a bunch of people saw Susan's post, hit the "like" or "love" or "hug" reaction button on Facebook, thought to themselves, "Oh, that's sweet of her friend, I hope someone helps them out," and kept scrolling or opened their Farmville app (if that's still a thing.)
Chris did something a lot of us don't do (and myself included, don't think I'm at all saying I'm not guilty of seeing something like this and hoping for the best in the situation) -- Chris did something. A HUGE thing. Let's all be more like Chris.
And April, if you somehow stumble across this article -- keep kicking cancer's booty! Knee it in the junk if you gotta -- YOU GOT THIS!
10 Best Christmas Light Displays in Maine