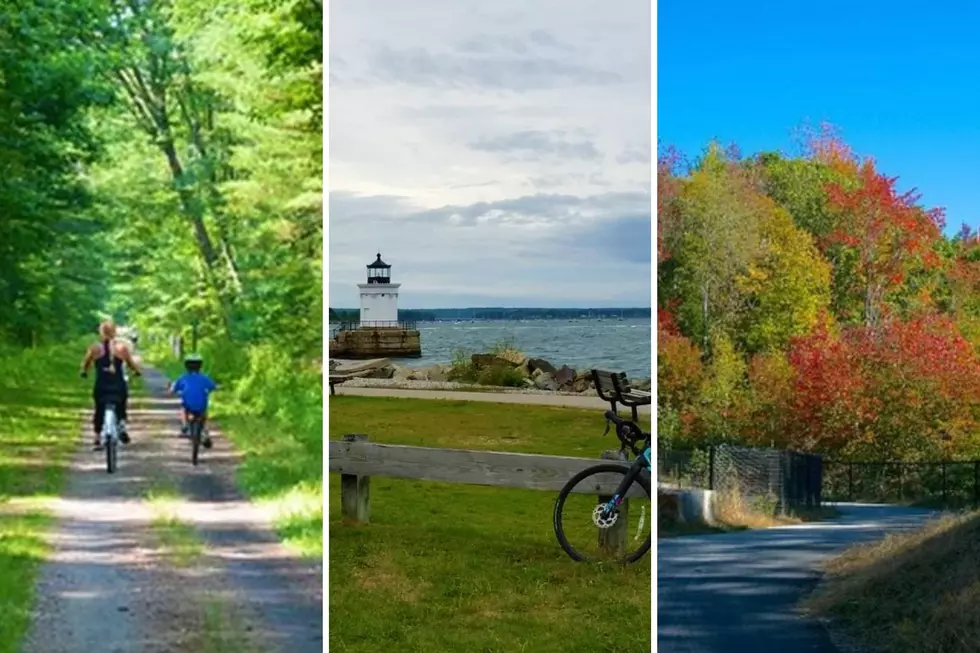 The Most Popular Trail From Maine to the New Hampshire Border is Adding Even More Trails
Eastern Trail Alliance via Instagram
We love our trails, don't we?  It's always nice to get out and about to hike, bike, jog, and snow shoe with friends and our dogs in that fresh New England air. That's why it's so exciting to learn that additional green space is in the works for one of the most popular trails on the Seacoast and beyond.
Dubbed Southern Maine's Multi-Use Greenway, this 48-mile trail from Kittery to South Portland welcomed 250,000 people in 2021, who took advantage of our Eastern Trail.  According to WGME-TV, it's now expanding.
The Eastern Trail is getting 11 more miles for us to explore as off-road extensions.
The Eastern Trail Management District will use $7,000 of federal funding to add new portions from Kennebunk to North Berwick.
Eric Wright is the President of the Eastern Trail, and says the widespread use proves the necessity of this exciting grant.
We had 250,000 people use the trail last year. And that was an economic impact of $44 million so it has a huge impact on the community.  A lot of people used the trail to commute to work, to reach local businesses and to use their services because it passes through many communities right now and we're looking to extend it to even more.
The Eastern Trail already has 22 off-road miles from Bug Light in South Portland to Kennebunk, according to its website.  Plus, there's the scenic on-road route, which weaves along quiet country roads and water, bringing so many of us out to enjoy beautiful journeys.
The more experienced bike riders and hikers do the full journey from South Portland to Kittery's Piscataqua River, and now, this addition will add to the fun and challenge with more green space.  And oh do we love our green space in an outdoorsy environment.
Organizers told WGME that the expansion will take a few years.  To find out more about the Eastern Trail, click here.
These 8 New England Small Cities Are Among the Best in the Country
A WalletHub study revealed that New England is home to eight of the best small cities in the country.
This Exquisite, $38M Boston, Massachusetts, Penthouse is a Literal Dream