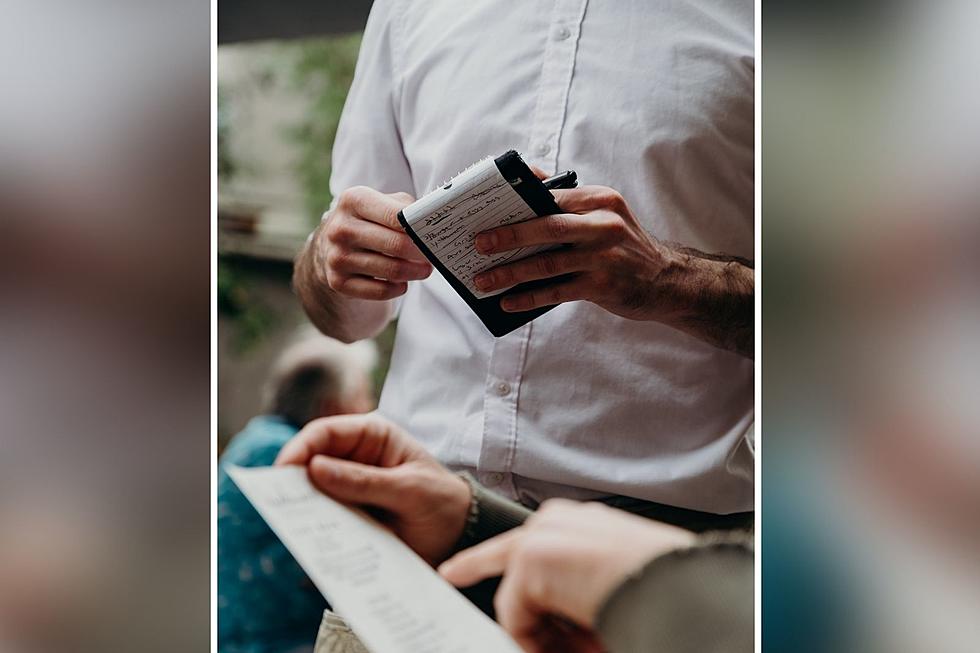 A Rochester, New Hampshire Waitress Has a Message for a Couple She Served Recently
Photo by Jessie McCall on Unsplash
The hospitality industry is currently a mess.
One, giant, colossal mess. Currently, it's made up of staffers who feel underpaid and underappreciated, so don't work, and also customers who can easily get cranky due to understaffing. And for the staff that does show up, between being overworked and dealing with the aforementioned customers, combined with dealing with everyday life situations outside of the workplace -- it can be a lot.
That's why when a stressed waiter/waitress encounters a situation like the one Debbie Burr found herself in, amazing customers can make the difference between whether you're able to pull yourself through the rest of a shift or not.
Debbie was struggling to make it through her shift after something upsetting
In a recent post to the You KNOW you're from Rochester, NH if you... group on Facebook, Debbie recounted the situation she found herself in while giving a couple she had been waiting on their check. She shared the whole encounter in the Facebook group.
"I'm not sure where this couple is from or if they will see this but while at work the other night at a local restaurant something very upsetting happened to me and I struggled to tell the couple I was serving to have a great night while I was crying...after they left they left a note 'if you can't find the sunshine be the sunshine' and they left a very generous tip...if you are out there I just wanted to say thank you so so much it made my night slightly better and I'm trying to be the sunshine."
The smallest gesture can mean the biggest thing to some people. Sure, the note this couple left Debbie probably took them a total of 13 seconds to write -- but the impression it left on Debbie, the fact that complete strangers can identify that you're going through a rough time and, even through words on a slip of paper, let them know people care -- that can mean the world.
And it sounds like it did to Debbie that night. If you're the couple that Debbie served that night, thank you for proving that in a very dimly-lit world we seem to be living in right now, there's still some sunshine out there.
Speaking of restaurants in Rochester, here are the best spots to snag a steak and cheese sub there
Who doesn't love a good steak and cheese sub? Find out the best in and around Rochester, according to Granite Staters!
50 Most Popular Chain Restaurants in America
YouGov investigated the most popular dining brands in the country, and Stacker compiled the list to give readers context on the findings. Read on to look through America's vast and divergent variety of restaurants—maybe you'll even find a favorite or two.
25 New Hampshire Restaurants That Have Mouth Watering Gluten Free Menu Items
There are plenty of restaurants here in New Hampshire that are accommodating to folks living with gluten allergies/sensitivities. Here are some that have received praise from the GF community.