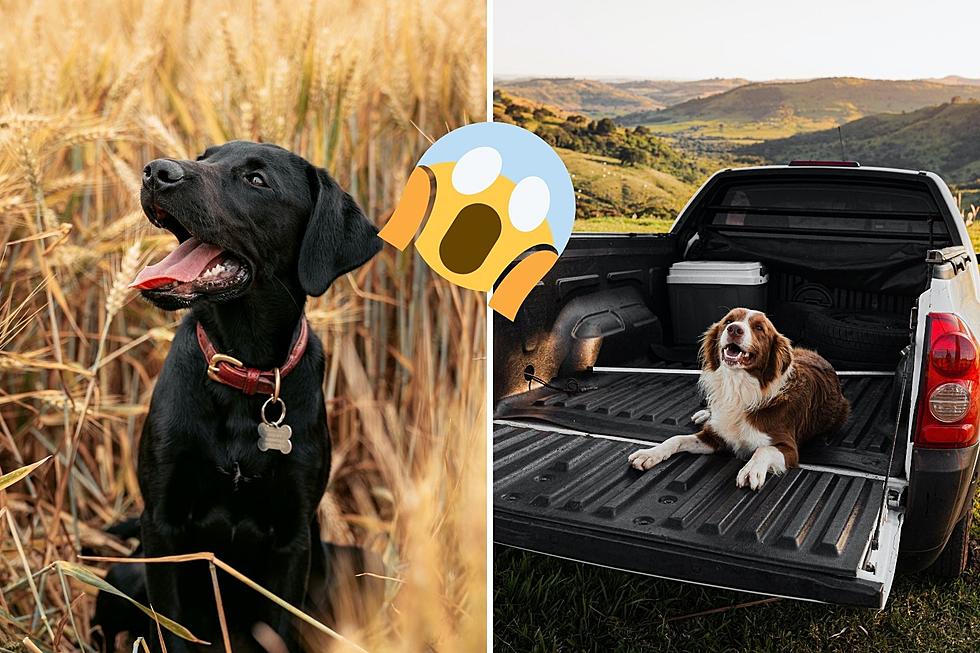 Friday morning commutes tend to be the best, especially the ride this morning. The roads were slightly damp, but in most areas, it wasn't cold enough where they became skating rinks. After what feels like weeks of constant subzero temperatures, the air felt crisp and refreshing with the temperature in the mid-to-upper 30s. Plus, the sun was casting a serene light in the sky, making for a peaceful ride.
At least, until I hit Rt 125 in Lee, New Hampshire. Because that's when tragedy almost struck.
Truth be told, I usually got a handful of miles over the speed limit. So, with the speed limit on the stretch of Rt 125 that I was on being listed as 40MPH, I was going about 45 -- at max, maybe 47. And thankfully, my full attention was on the road, because if it wasn't, my Friday and more importantly, an unknown family's Friday, would've been ruined.
At around 7:30a-ish in the morning, I happened to be approximately halfway between Wadleigh Falls Rd and the Rt 155 junction. The houses along that stretch of Rt 125 are few and far between, but it just so happened I was cruising by one when in the short distance, something caught my eye off to the side of the road.
It turns out, an adorable pooch was standing right on the border of the end of its driveway and the road I was coasting down. And in an instant -- almost as soon as I noticed that the dog was there -- it darted out right in front of me, much like a deer would. Thankfully, in the two total seconds that passed in this entire occurrence, almost out of instinct, I slammed on my brakes and quickly came to a complete stop.
The pup, which looked to be a labrador (but honestly, it all happened so fast and I was so shocked), stopped right in the opposing lane and looked up at me. After a few seconds, it trotted back in front of my truck, then back onto the driveway where it met up with its canine sibling and trotted back to the house.
Being a dog owner myself, to the adorable pup shown above, about 10,000 things immediately started running through my head at once.
What if I didn't stop in time? What if the sun was right in my eyes and I couldn't even see the dog dart out into the street? What if I hit a patch of black ice and slid right into the pooch? WHERE WERE THESE DOGS OWNERS AND WHY WERE THEY FREELY ROAMING ABOUT THE YARD ALONG A BUSY STREET?
What if, in an instant, that dog was ripped from that family in a heartbeat? If anything like that happened to my pup Remy, I'd be devastated.
Thankfully, that wasn't in the cards for us today. But a solid reminder to both drivers and pet owners -- make sure you stay alert on the roadways and make sure your pets are always secured in your yard and remain safe.
Speaking of dogs, check out the Top 20 most innovative nicknames for Maine pets
We often give our pets names, but call them something differently! Check out Lizzy's picks of the Top 20 Maine Pet Nicknames!
Check out these 50 fascinating facts about dogs:
America's Most Adorable Dogs Live in Maine and New Hampshire
Northern New England celebrated National Dog Day by showing off their best canine friends and family members!
Maine Owners that Look Like Their Pets