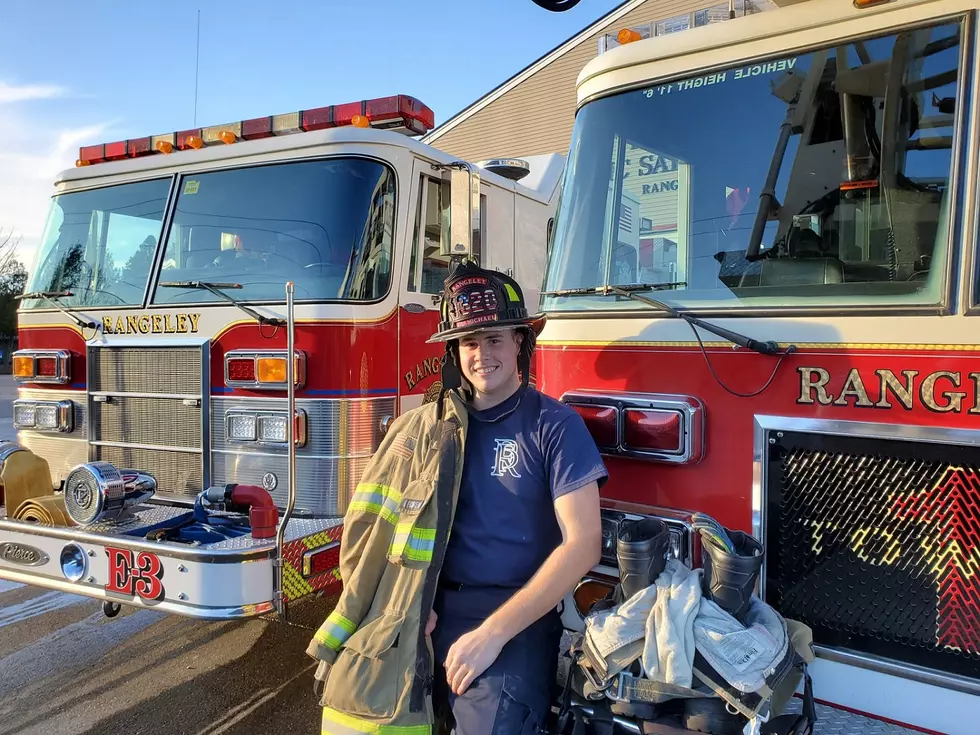 A Teenager Just Became A Maine Town's First Full-Time Firefighter
Rangeley Fire Rescue Department Facebook page
Back when I was 18 years old, I was just started my freshman year at Curry College down in Milton, Massachusetts and had not much clue what I wanted to do with my life (fun fact, I never actually intended to have a career in radio -- I went to college with thoughts of maybe going a journalism route, but Curry didn't offer a straight-up journalism major, so I took general Communication courses, got involved in the radio station, and here I am writing an article for you to check out.)
I make this comparison, because that really doesn't seem too earth-shattering, right? I mean, it's definitely not being an 18-year-old that just became the first full-time firefighter of a whole town. (And that's not a random metaphor for comparison, by the way -- that legit just happened in Rangeley, Maine). Oh, and did I mention he's a  college student, too?
Camdan Carmichael is currently enrolled at Southern Maine Community College, and actually has been part of the Rangeley Fire Rescue Department since he was 14, when he joined as a junior firefighter. FOURTEEN YEARS OLD, Y'ALL. On top of that, he's linked in with the Cumberland Fire Department, too, as their live-in/per diem firefighter.
It's not like this was a long time coming or in the making, either (at least, in a planned way). Camdan went head-to-head with a group of other candidates both in Rangeley and from around the state. And since process was scored blindly, it was a pure win for Camdan and had nothing to do with his involvement as a junior firefighter for the last few years.
HUGE congratulations to Camdan on all of his accomplishments, and the fact that he already knows what a solid work ethic is. And especially the fact that not only is he starting out his career as a first responder putting his life on the line on the regular anyway, but also doing it during a pandemic. That doesn't go unnoticed.
Go get 'em, Camdan! Congratulations!
https://www.facebook.com/groups/491652817511435/permalink/3899102713433078/
13 of the Most Bizarre Names of Maine Towns