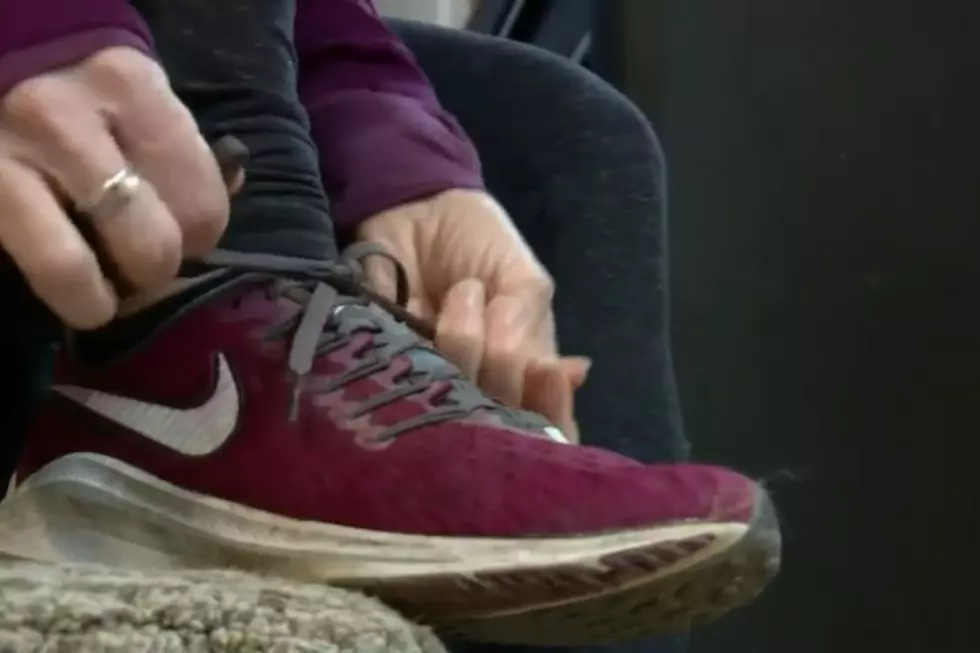 A Woman From Maine Has Run Every Day For The Last 2,918 Days
Channel 8 WMTW via YouTube
Remember the scene in Forrest Gump where Tom Hanks' character, Forrest, runs back and forth across the country for over 3 years or something? Here, know what? Let me just jog (no pun intended...okay, maybe a little) your memory.
I mean, something like that just seems impossible, right? WRONG. Because a woman from Maine has eclipsed the heck out of that by about 5 years. In fact, today, assuming that Amber Young decides to lace up her running shoes and hit the pavement again, it'll be her 2,919th consecutive day of running.
Now, it's not exactly the SAME situation as in Forrest Gump. The movie basically shows Forrest just randomly starting up a run and stopping only to eat and sleep. Amber is still a functioning member of society with a job, responsibilities, etc. -- but her streak consists of running at least one mile every single day for the last 8 years.
Actually, Amber is such an addict for running that she usually doesn't run any less than 3 miles, and said she feels like she's in the best shape that she's ever been in throughout her entire life. Which is interesting, because according to Channel 8 WMTW, she was never a big fan of running until her friend convinced her to run a random 5K with her once.
Fast forward 8 years later, and Amber has a room DRAPED in accomplishments in the forms of ribbons, plaques, race bibs, and more. And the great thing, honestly, is that she's using this as a platform to not only keep her healthy both physically and mentally, but she also raises awareness and funds for different organizations, too.
Think about that for a second -- she's run every single day for almost 3,000 days. That's some DEDICATION. I'm trying to think of anything I've done for almost 3,000 consecutive days, and other than probably saying at least one thing to make myself sound like a buffoon or drinking seltzer, I can't think of a thing. Have you done anything for that length of consecutive time?
Honestly, although it definitely won't be running for me (I actually used to run, got hit hard with plantar fasciitis and then I was all set with running every again unless my life depended on it), Amber actually is motivating me to care about something so intensely and find that...THING...that puts me in such a great physical and mental health spot, that I want to start a streak. I just don't know with what, though. Not yet, at least.
KEEP READING: See 25 natural ways to boost your immune system
READ ON: See the States Where People Live the Longest
Read on to learn the average life expectancy in each state.