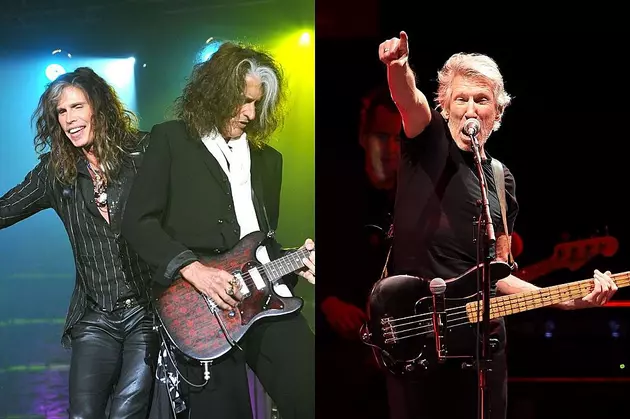 And The Winner of the 2021 Blimp Bowl Is….
AEROSMITH! After a hard-fought battle over the Big Bowl Weekend, Aerosmith beat the legendary Pink Floyd in our Blimp Bowl final: 53% to 47%. This was the biggest Blimp Bowl we have ever had-thanks to everyone who voted on the WBLM app. We had thousands of votes for the whole tournament! In the end, it was New England's Band winning it big on New England's Rock and Roll Blimp.
Here's the "official" studio copy to keep track of all the winners. Sorry for the guacamole stain on the top. Our Big Game Party got a little out of hand on Sunday night. Thanks, Steelzy,,,
Some other storylines from this year's Blimp Bowl:
Fleetwood Mac had the best Blimp Bowl in their history, knocking off The Who and Ozzy. Thanks, TikTok!
The J Geils Band was the nice surprise of the Blimp Bowl. They got all the way to the semifinals in what was an epic hour of radio when they went up against Aerosmith. All of New England was in on this one! Great job Geils fans!
Van Halen losing in the first round was a heartbreaker. Many of his here at the Blimp thought this was going to be a tribute year for Eddie. It was not to be and the big reason is that VH drew The Eagles in the first round. That's a tough band to beat.
The last couple of years champs had a hard time. Zeppelin didn't get out of the quarterfinals and Tom Petty lost in the first round. It's hard to be a repeat champion...just ask the Kansas City Chiefs.
It was by far the highest amount of total votes we have ever had in a Blimp Bowl. Thanks to everyone who voted!
KEEP READING: See the richest person in every state
KEEP LOOKING: See What 50 of America's Most 'Pupular' Dog Breeds Look Like as Puppies