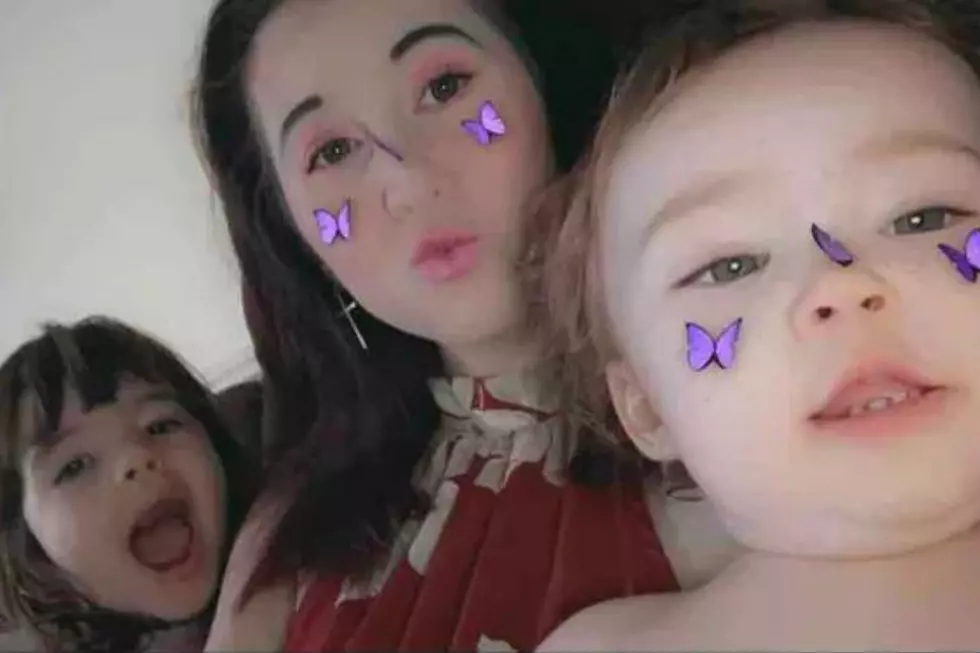 Argument Over T-Shirt Led to Fatal Shooting of Wells, Maine, Toddler
Samantha Higgins and daughter Octavia (Michelle Blasi via YouTube)
A fight over a t-shirt led to the shooting of a 2-year-old girl by her uncle in Wells on Saturday, according to court documents.
In the end, accused gunman Andrew Huber Young told Wells Police "I (expletive) up and accidentally shot at my (expletive) family."
The documents obtained by the Portland Press-Herald show that Andrew Huber Young, 19, got into an argument Saturday morning with his brother Ethan because he was wearing one of his t-shirts. Ethan, his parents, and his daughter Octavia left the house, leaving Andrew home alone.
According to the document, Andrew and Ethan then destroyed property belonging to the other, leading his mother Candace to tell Andrew to leave and take his house key.
Andrew went to a Portland Sea Dogs game with his girlfriend and exchanged angry texts with his brother. After the game, Andrew went back to his parents' house and took a .22 caliber pistol from his father's car. He approached a glass door that led into the house and raised the pistol before firing, according to the affidavit.
Didn't mean to shoot his brother
Ethan and his daughter ran to a bedroom when they saw the gun, but were struck by gunfire.  He was struck in the shoulder while Octavia was hit in the left arm and chest. According to the document, her heart and liver were ruptured. Ethan's father Mark was hit in the face.
Andrew told police he wanted his brother's respect but didn't intend to kill him.
After his family left, Andrew drove himself to the Wells police station and surrendered. He is being held without bail at the York County Jail and charged with murder.
A GoFundMe page was created for Octavia's mother, Samantha Higgins, by her co-workers at the Durgin Pines preschool in Kittery.
"Enduring such a loss is going to be an extremely emotionally process and we would like to see that she gets help financially so that she can be with family during this time. Samantha is a wonderful mother to another young girl while an additional one is on the way," page organizer Michelle Blasi wrote.
Contact reporter Dan Alexander at Dan.Alexander@townsquaremedia.com or via Twitter @DanAlexanderNH
Trending Stories for Seacoast Current (May 16-22, 2022)