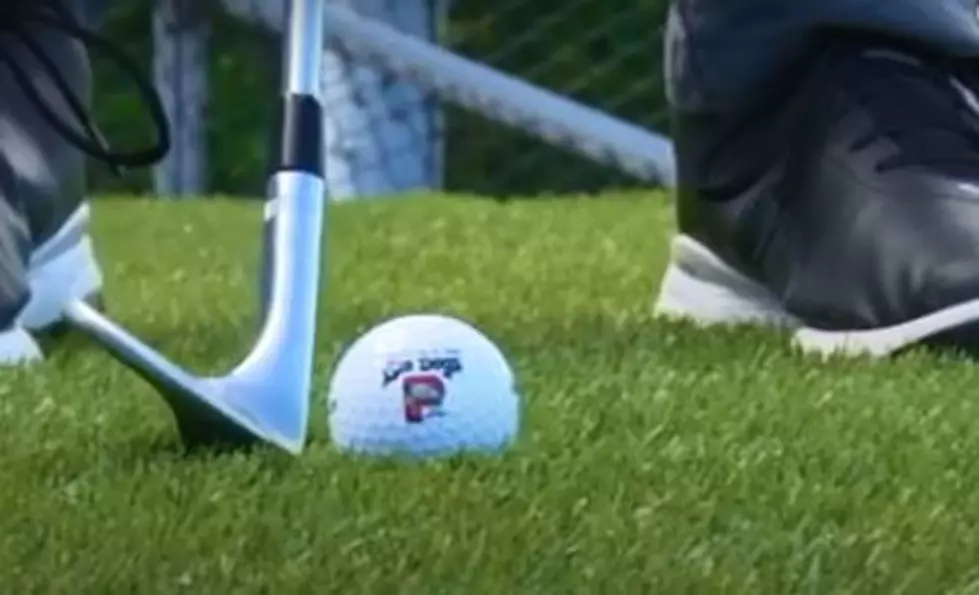 Baseball Is Out, But Golf Is In At Hadlock Field July 9th Thru 12th
Sea Dogs Via YouTube
According to News Center Maine, the Portland Sea Dogs have come up with a creative way to stay in touch with the community and get some smiles back into Hadlock Field. Golf. Yes, welcome to Hadlinks Golf Club, where participants will take part in a 9-hole target-style golf course. The goal is to keep the ball inside the the park. Whack it into the stands or "anywhere else" and it'll cost you five points.
For $30 golfers will play the course; taking two shots per hole, three Sea Dogs logo golf balls and a Sea Dogs golf towel. That sounds like an amazing deal to me, that's $30 worth of merch right there.
There is a six foot circle spray painted around each hole and golfers tee off from Skybox level platforms. Sounds like so much fun, that's why it sold out so fast. Don't fret though, rumor has it that this is a test run and more dates are under consideration.
Only one golfer is allowed on the tee at a time, social distancing will be in place and you are also asked to arrive ten minutes early to check-in. The golf balls will be sanitized after each use and the course is set up so that you don't pass others.
As I said, this round is sold out, but stay tuned. I have a good feeling that it won't be the last. I wonder what kind of game Slugger plays...
For baseball fans who are missing their home team, the Sea Dogs are now selling super cute face masks. Check out their store for them along with Father's Day bundles and Pride Month merch too.