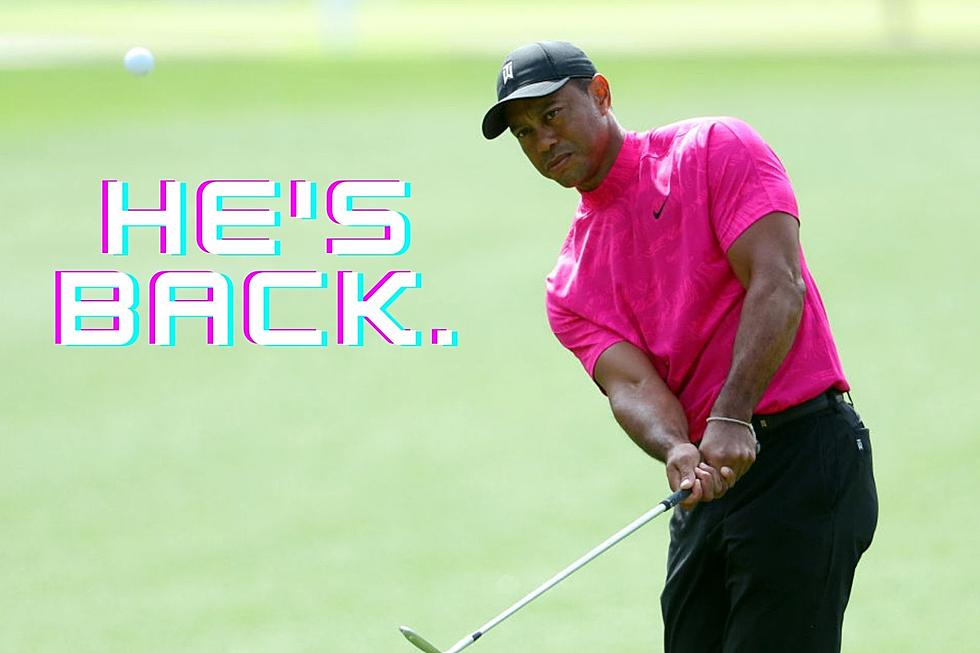 Become The Next Tiger Woods at Maine's PGA Tourney Development Coming This Summer
Tiger Woods is Back at the PGA Masters
As if it's not the only thing you've been hearing about all day, Tiger Woods stepped foot back on the green this morning at The Masters Tournament. The tournament started this morning, April 7, at 7:40 a.m. and "Tiger Woods" is all we've been reading about since.
This will be the 24th Masters the five-time Masters champion has competed in. He wasn't even entirely sure he'd be making the debut today but he's out there getting after it just like we all kind of expected.
If you're active on Twitter, you'll find videos scattered throughout the timeline of Woods saying the F-word after some swings, so he's off to a wobbly start but he thinks he can win it, of course.
He hit par on the first hole at the tournament in Augusta, Georgia and he's ready to get the W.
The Korn Ferry Tour Maine
Why watch a pro live out your dream when you could make that dream come true for yourself? If you're an avid golfer and you think you have what it takes to be a Masters champion, you can put it to the test at the Korn Ferry Tour in Maine this summer.
The Korn Ferry Tour Live and Work in Maine Open Qualifier will kick off in York on June 20 at The Ledges Golf Club and the Tournament Proper will be held June 23-26 at the Falmouth Country Club.
Both professionals and amateurs are eligible to participate but how much you pay in an entry fee will depend on that skill level.
The Path to the PGA Tour
This is your step into the pros.
The Korn Ferry Tour was founded by the PGA tour back in 1990 and is set to advance players who are on the right track to being able to compete in the big leagues.
According to The Maine Open, three quarters of PGA Tour members are alumni of the Korn Ferry Tour and alumni have won more than 500 PGA Tour titles.
Korn Ferry isn't messing around. This is the ticket into the big leagues.
Do you have what it takes?
5 Of The Most Difficult Golf Holes In The NH Seacoast Area
5 Of The Most Difficult Golf Holes In The NH Seacoast Area
It's an International Experience at this Northern Maine-Western Canada Golf Course
Right on the border of Northern Maine and Southwestern New Brunswick, Canada lies a unique plot of land.
The
Aroostook Valley Country Club
is an 18-hole golf course that calls two countries its home. The course and the clubhouse sit in Canada, while the parking lot, pro shop, and entrance lie in Maine.
It's truly an international round of golf at AVCC.