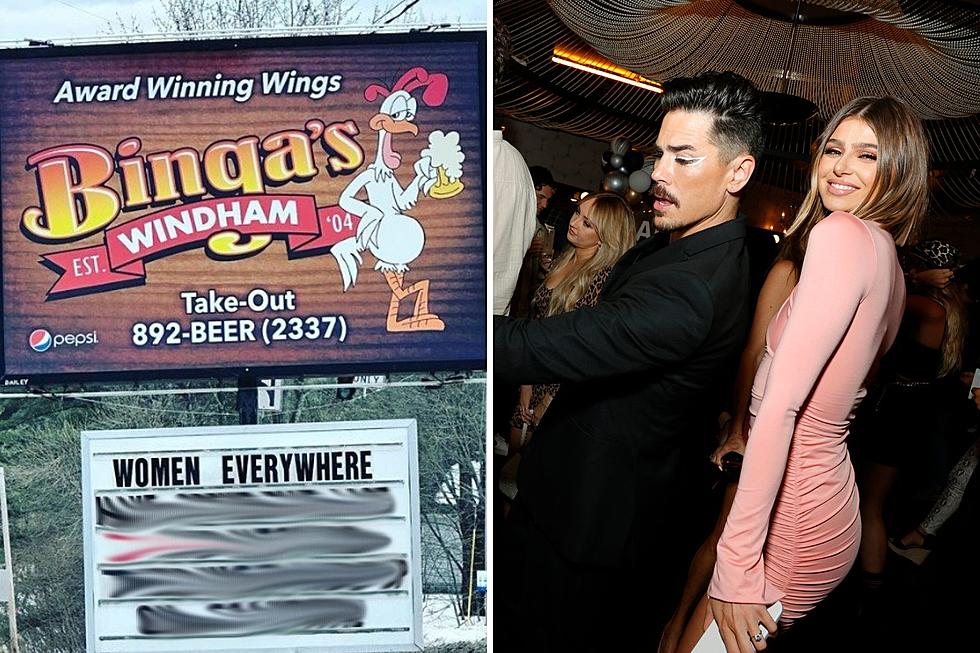 Binga's in Windham, Maine, Calls Out the Current Drama in Locals' Relationships
Binga's Windham via Instgram / Getty Images
Honestly, it's the best kind of relationship drama because it's not our relationship drama. But it is the relationship drama that everyone seems to be talking about across the country, let alone just in Northern New England.
Vanderpump Rules Scandal
It's real shocking to believe that someone in a relationship on reality television would cheat on their partner with another cast member of the same reality show (note the sarcasm) but here we are.
Last week, the #HotGossExpress became fully fueled by an apparent wild scandal on the Bravo show Vanderpump Rules.
The Scandoval
Dubbed "The Scandoval," here's the basic lowdown on it straight from Vanderpump Rules super fan, my friend Deirdre.
"Raquel and James were engaged, then she broke it off. Tom Schwartz and Katie were married, but filed for divorce and broke up. Tom Sandoval and Ariana have been dating for 10 years and they own a house together. This season in VPR (Vanderpump Rules), Raquel was trying to hook up with Schwartz even though she's friends with Katie. Everyone thought it was weird, but whatevs. They made out at a different friends' wedding -- okay, whatever -- kind of mean to hook up with your friend's ex husband. BUT WAIT, PLOT TWIST. Turns out she was just doing that to distract from the MAJOR affair she was having with Sandoval IN HIS HOME WHILE HIS GIRLFRIEND, WHO SHE IS FRIENDS WITH, WAS ASLEEP. Been going on for months. Ariana just found out and broke up with Sandoval."
Like I said -- relationship drama is great when it's not yours. Also, bold move by Sandoval and Raquel. Also, with friends like that who needs enemies? But I digress.
Binga's in Windham Iconic Signs
So, what does this all have to do with Binga's in Windham? Well, they called out the drama being talked about in every single Maine relationship right now -- drama that isn't even inside their actual relationship.
For the record, they're also #TeamAriana. But honestly, is anyone not?
The Binga's sign wins again. As always.
The 25 Best Signs Outside Bingas in Windham, Maine
Bingas in Windham, Maine, has epic wings and equally as epic messages on their changeable sign. We're running down some of our favorites.
LOOK: 50 famous memes and what they mean
With the infinite number of memes scattered across the internet, it's hard to keep track. Just when you've grasped the meaning of one hilarious meme, it has already become old news and replaced by something equally as enigmatic. Online forums like Tumblr, Twitter, 4chan, and Reddit are responsible for a majority of meme infections, and with the constant posting and sharing, finding the source of an original meme is easier said than done. Stacker hunted through internet resources, pop culture publications, and databases like
Know Your Meme
to find 50 different memes and what they mean. While the almost self-replicating nature of these vague symbols can get exhausting, memes in their essence can also bring people closer together—as long as they have internet access.