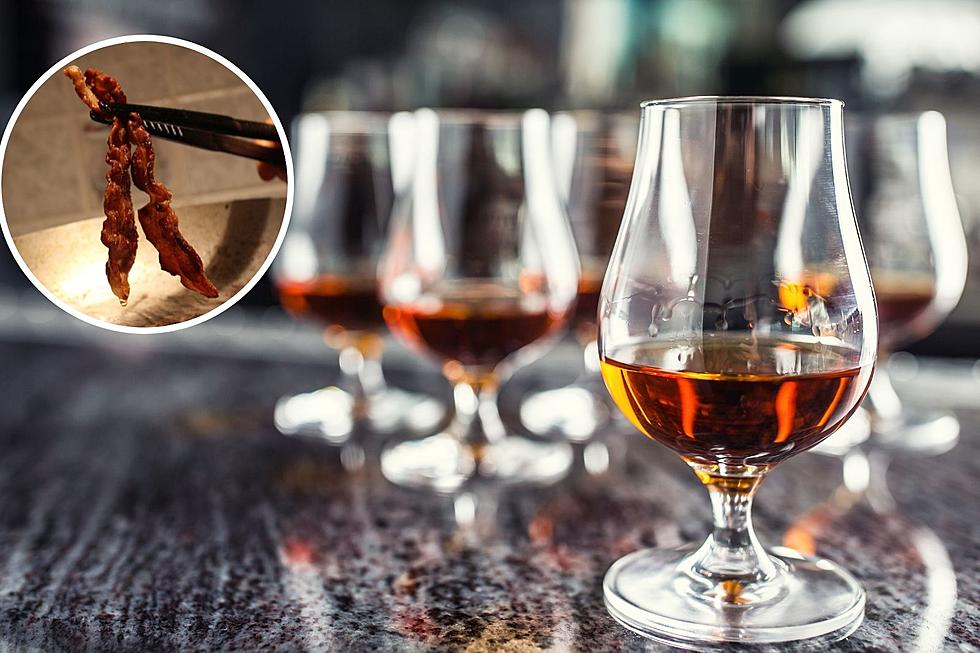 There's a Bourbon and Bacon Festival Happening in Kittery, Maine This Weekend
Getty Images/Canva
For The Ron Swansons of The World
If you're not a fan of NBC's sitcom, Parks & Recreation, you may not be familiar with the character, Ron Swanson played by Nick Offerman. He's a simple man. Ron Swanson hates government and trivial nonsense but loves scotch, meat, pretty dark-haired women, and breakfast food.
Back to the booze and meat.
While Ron's preference might be a glass of Lagavulin, I'm thinking he'd be totally down to attend an event dedicated entirely to bourbon and bacon. And you may be too.
Bourbon and Bacon Fest
The event is going down at Maine Beer Cafe on Route 1 in Kittery, Maine this weekend. The event kicks off on Friday, March 11th, and wraps up late Sunday afternoon, March 13th.
There will be over 30 bourbons and whiskeys on hand including many local favorites such as Liquid Riot Bottling Company out of Portland, Wiggly Bridge Distillery out of York, Split Rock Distilling out of Newcastle, Stroudwater Distillery out of Portland, and more! Bring a friend and share some delicious bourbon flights. But plan to get to the event early because once they're gone, they're gone!
And for food? They're bringing the bacon. Lots of it. And not just a few bacon strips here and there. They will have various bacon-inspired dishes available all weekend long. Like this incredible-looking Bacon Gouda Dog!
This is truly a unique and can't miss event. Get more details by clicking here.
Keep up to date with the latest events around New England by downloading our app!
14 of Portland's Oldest Bars and Restaurants That Have Stood The Test of Time
Where to Find the Top 10 Best Margaritas in Maine