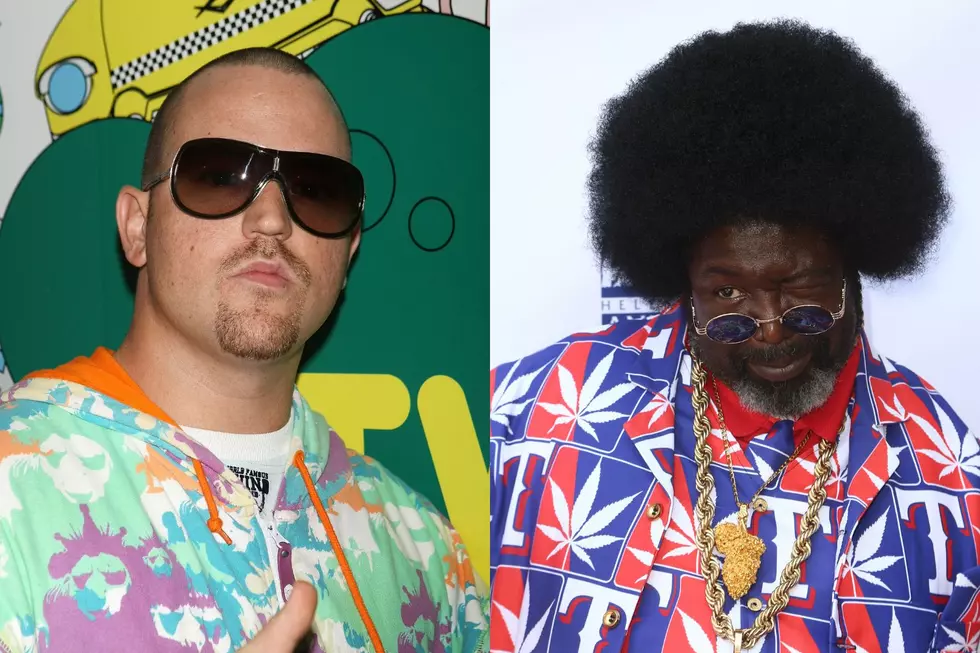 Bubba Sparxxx and Afroman Will Be Performing in Mud in Livermore, Maine
Getty Images
Afroman and Bubba Sparxxx
Have you ever seen something so completely random that it takes you a minute to fully understand what you're reading?
That was me when I saw that Bubba Sparxxx and Afroman were going to be performing a show in Livermore, Maine of all places. That random curiosity is likely what caused you to click in the first place.
Even those that don't partake in the green stuff are well aware of Afroman's smash hit Because I Got High. Hell, I was 10 years old when it came out and I knew every word. It was light, funny, and catchy.
Fast forward to 2006 and my 16-year-old self was rocking out to Bubba Sparxxx's Miss New Booty.
The unlikely pair will be at an unlikely place in early June.
Barnstock 2022
Barnstock is all about mud racing, camping, music, and fun. It's a three-day event beginning on Friday, June 3rd and wrapping up on Sunday, June 5th. There's a variety of races/events to watch or even participate in according to Barrnstock; Mud Drags, Rock Climbing, Deep Mud, Obstacle Course, High Flying Freestyle Competition, Hill N Hole, and Barnyard's Open Bog.
The grounds have over 50 acres to spread out, camp, and have fun. Bring your RV, or just bring a tent.
Friday night Bubba Sparxxx, will be hitting the stage along with North Woods Outlaws, Boyd, and Gibba The Gent. On Saturday, Smo, Afroman, Wade B, and the Tyler Healy Band.
Tickets are still available. Snag those and get more details here.
Maine Lists the Best Snacks to Satisfy Your Munchies Cravings
Whether it's 4/20 or not, these are Mainers' favorite snacks to satisfy the cravings for the munchies.
Creepy Stories From Locals Allege to Paranormal Activity Here in Maine
When asked on Facebook about scary experiences, these are the stories some Mainers shared.