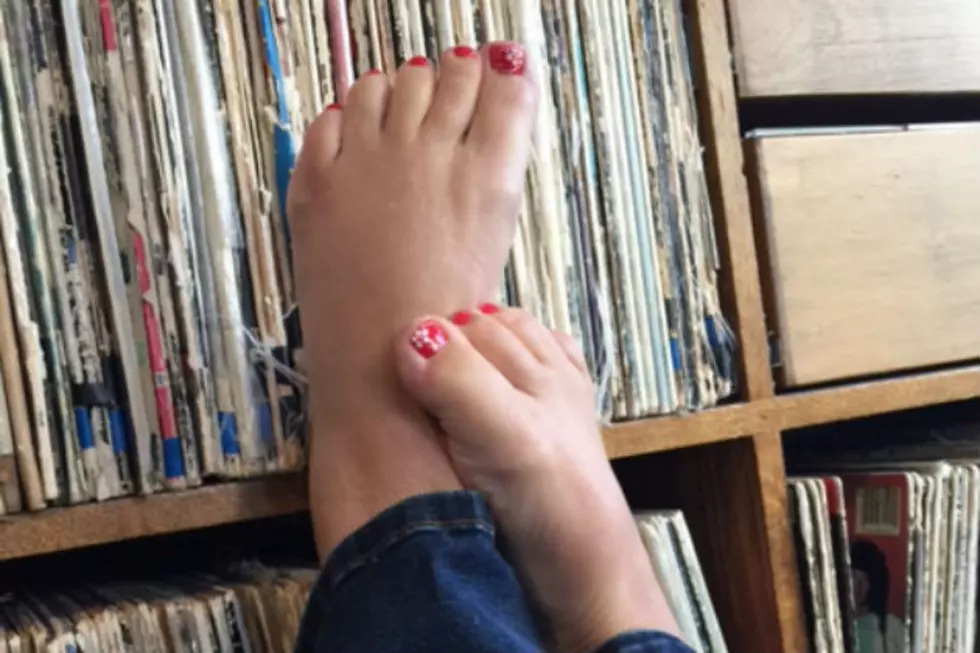 Celeste's Craigslist Side Hustle. My Cute Feet Are My Money Makers! [PHOTO GALLERY]
WBLM.com
Looking for a side hustle has been interesting. My search brought me to the Talent/Gigs section of Craigslist Maine, where the headline "Just Your Feet" caught me eye.
" Just your Feet. (Lewiston Auburn etc) 
compensation: Per Clip & Per Photo
If you are a female of any age, shape or size, and you are comfortable with making clips and photos of your feet, then I would like to pay you via paypal for your home made clips and pics. This is a genuine offer, we can start with one photo and one transaction, just to gain trust. Im not in this to rip anyone off.
Please contact me
:)"
And so it began! First things first, time for a pedicure. Hey, you've got to spend money to make money. Am I right?!
Captain was my photographer. Unfortunately, he has no vision, literally and figuratively. Tommy C. came in and played set designer. T.C. went apple picking last weekend and worked it in.
Then he got inspired by our immediate surroundings and decorated my little feet with cd's of Little Feet.
Uh oh, is that a Sharpie in your hand, Tommy?!
Awe man, these creative types can get a little carried away. What is going on?!
O.K., that's kinda' cute...
This is where things just got really weird. When you've been working together for almost 30 years boundaries are not an issue, because there are none.
This is my favorite picture of my feet from this shoot. We laughed so hard doing this, I'm ticklish. Thanks to the Craigs-lister who inspired the giggle-fest that was supposed to be a work day!
Would you share pictures of your feet as a side hustle? Comment on our Fan Page and leave a picture of your cute feet!