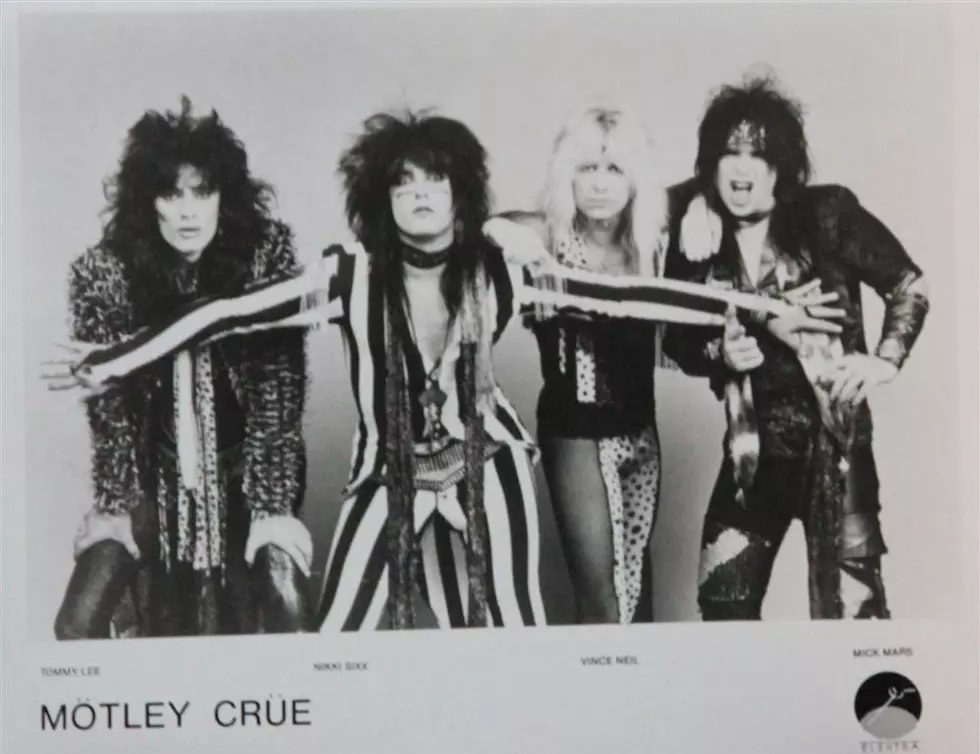 Classic Lunch: A "Very Hairy Rockin' '80's" Menu (Volume 3)
(Courtesy of Elektra Records)
Kiss without make-up, a vintage Motley Crue publicity shot and a round of "Where in the world is Kip Winger?"...
A "Very Hairy Rockin' '80's" Menu (Volume 3): "Coming Home" + "Somebody Save Me" - Cinderella / "Heaven's On Fire" + "Lick It Up" - Kiss / "Headed For A Heartbreak" + "Seventeen" - Winger / "Rock Of Ages" + "Animal" - Def Leppard / "Girls, Girls, Girls" + "Shout At The Devil" - Motley Crue / "Crying In The Rain" + "Still Of The Night" - Whitesnake
"Some of the worst mistakes in my life were haircuts." - Jim Morrison
Tomorrow (Wed., 11/6), for Portland Beer Week, it's The "Beer And All Its Friends" Menu. Glug, glug, glug. Suggestions for Classic Lunch? Absolutely! Get 'em in here on the web site, WBLM Facebook page and WBLM App. You can make it if you try...