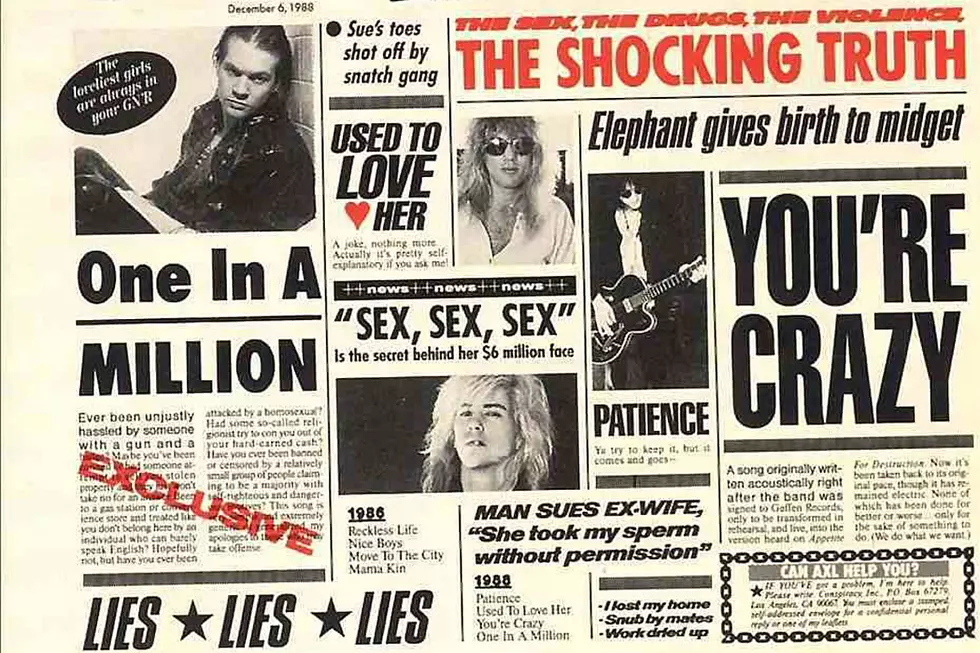 Classic Lunch: "Is Patience Really a Virtue?" (Part Two)
(Courtesy of Geffen Records)
Totally worth the wait...
The "Is Patience Really A Virtue?" Menu (Part Two): "Hanging On The Telephone" - Blondie / "Wait" - White Lion / "Waiting On A Friend" - The Rolling Stones / "Ain't No Fun Waiting 'Round To Be A Millionaire" - AC/DC / "Tired Of Waiting For You" - The Kinks / "Awaiting On You All" - George Harrison / "Wouldn't It Be Nice" - The Beach Boys / "Patience" - Guns N' Roses / "Watching And Waiting" - The Moody Blues / "I'd Love To Change The World" - Ten Years After / "Wait" - The Beatles / "Just Can't Wait" - The J. Geils Band
"Trees that are slow to grow bear the best fruit." - Moliere
Tomorrow (8/2), another All Live Outta The Archives Finally Friday!!! No repeat performances guaranteed, too. You got an itch for Classic Lunch to scratch? Go nutzo here on the web site, WBLM Facebook page, WBLM App and tell us all about it. We can keep a secret...maybe...