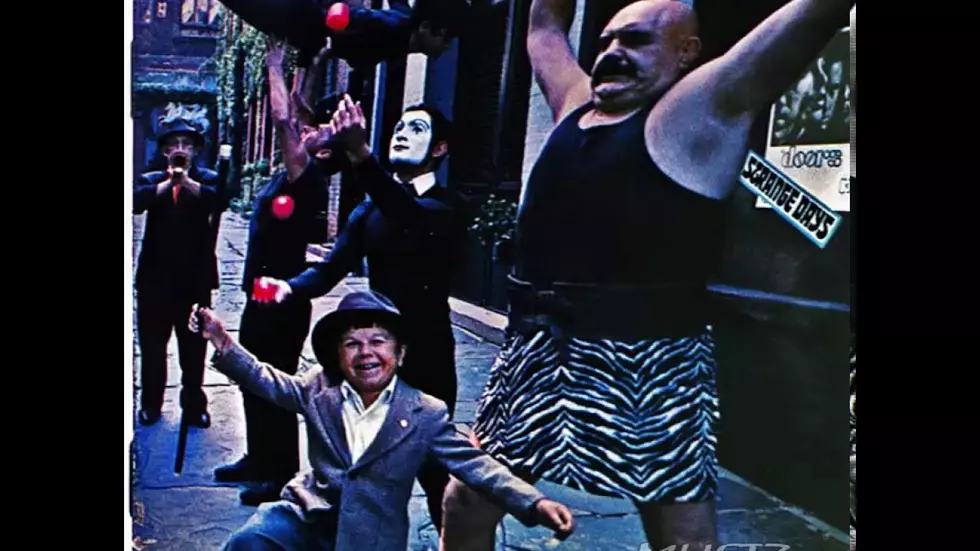 Classic Lunch: The "Howdy, Stranger!" Menu
(The Doors "Strange Days" album cover, Sept. 1967/Courtesy of Elektra Records)
Gettin' ya ready for Portland On Tap tomorrow, where strangers bond over 120 craft beers and then become pretty good friends...
The "Howdy, Stranger!" Menu: "Goodbye Stranger" - Supertramp / "Love Ain't No Stranger" - Whitesnake / "The Stranger" - Billy Joel / "People Are Strange" - The Doors / "Stranger In A Strange Land" - Leon Russell / "Strangers" - Jefferson Starship / "Perfect Strangers" - Deep Purple / "Don't Talk To Strangers" - Rick Springfield / "Strangers" - The Kinks / "Brave Strangers" - Bob Seger & The Silver Bullet Band / "Strangered In The Night" - Tom Petty & The Heartbreakers
"My fellow Americans, we are and always will be a nation of immigrants. We were strangers once, too." - Barack Obama
After spending tomorrow with your Rock & Roll Blimp at the Portland On Tap Craft Beer Festival, take a break and hit us up here at the web site for Classic Lunch Menu Suggestions or just head over to the WBLM Facebook page or WBLM App. We dare you to go down the rabbit hole...