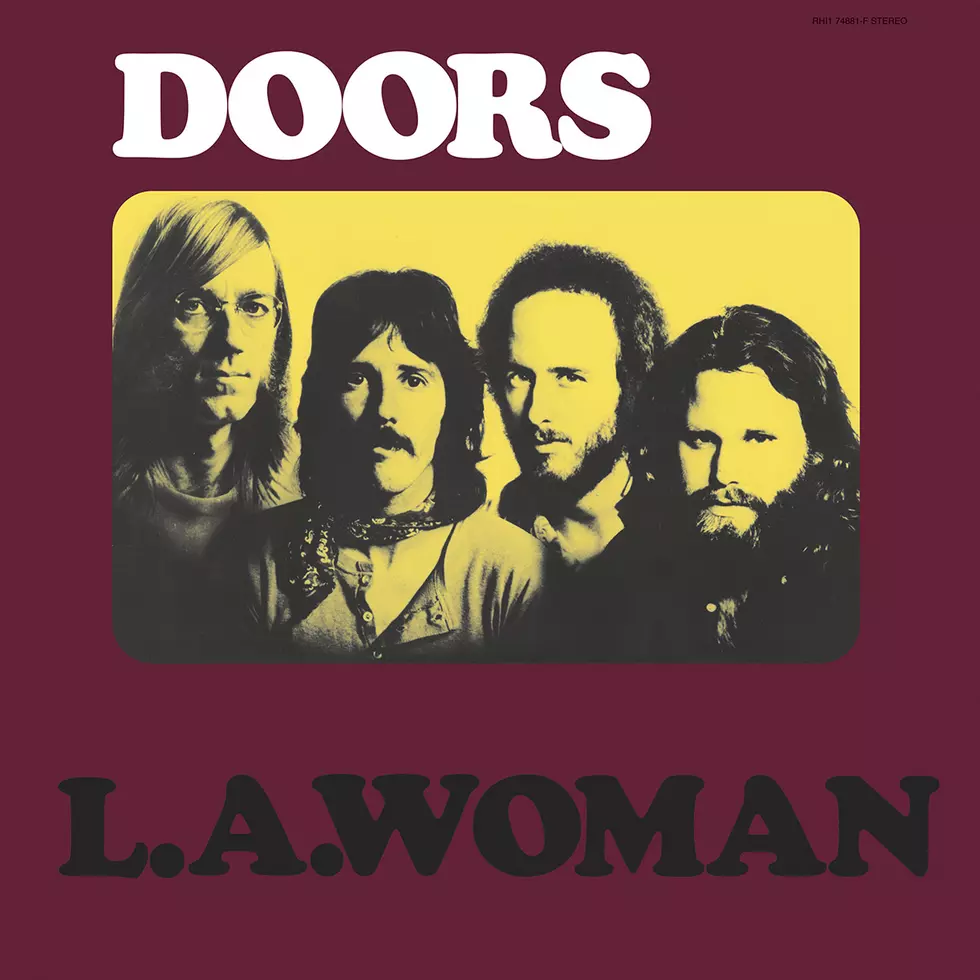 Classic Lunch: The "Long And Short Of It" Menu
(Courtesy of Elektra Records)
Two-Fer-Tuesday lunch: today, the first song of the double-shot's gotta be at least seven minutes long, while the second track cannot go over the two-and-a-half mark! Woof! 
"The Long And The Short Of It!" Menu: "You Can't Always Get What You Want" (7:28) + "Play With Fire" (2:13) - The Rolling Stones / "L.A. Woman" (7:49) + "Break On Through" (2:24) - The Doors / "One Way Street" (7:00) + "Big Ten Inch Record" (2:11) - Aerosmith / "Won't Get Fooled Again" (8:31) + "I Can't Explain" (2:05) - The Who / "Suite: Judy Blue Eyes" (7:22) + "Find The Cost Of Freedom" (1:55) - Crosby, Stills & Nash (& Young)
"A song is anything that can walk by itself." - Bob Dylan
Tomorrow (Wed., 11/28), The "Songs That Start With Sound Effects" Menu, which we haven't served up for lunch break in a little over two years! Honest!! Share with us your Classic Lunch praises and complaints right here on the web site and WBLM Facebook page. We no 'fraid...