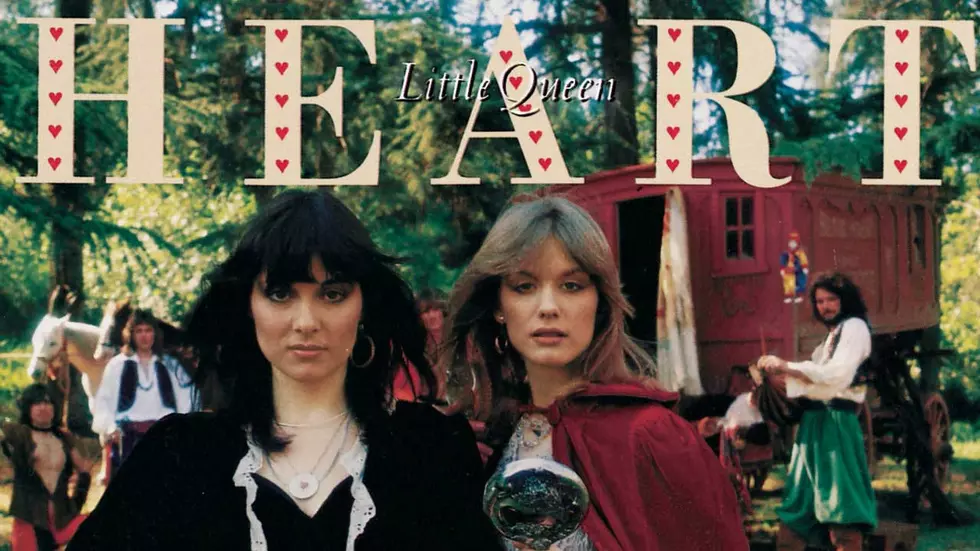 Classic Lunch: The "Rock Royalty" Menu (Part One)
(Heart "Little Queen" album cover, May 1977/Courtesy of Portrait Records)
Song titles, not band names...
The "Rock Royalty" Menu (Part One) | "Sun King Medley" - The Beatles / "Little Queen" - Heart / "King's Highway" - Tom Petty & The Heartbreakers / "Riding With The King" - Eric Clapton & B.B. King / "Queen Of The Highway" - The Doors / "I'm A King Bee" - The Rolling Stones / "Killer Queen" - Queen / "Victoria" - The Kinks / "Presence Of The Lord" - Blind Faith / "Kings And Queens" - Aerosmith / "Two Princes" - Spin Doctors
"There's a fine line between gossip and history, when one is talking about kings." - Michelle Cooper, A Brief History of Montmaray
Tomorrow (Fri., 11/22), "Rock Royalty" Part Two. We will not be going on TV to talk about it. Uh-uh. We would still like to hear from you though, so get those Classic Lunch requests and complaints and whatever else it is into the web site, WBLM Facebook page and WBLM App. Like, pronto!