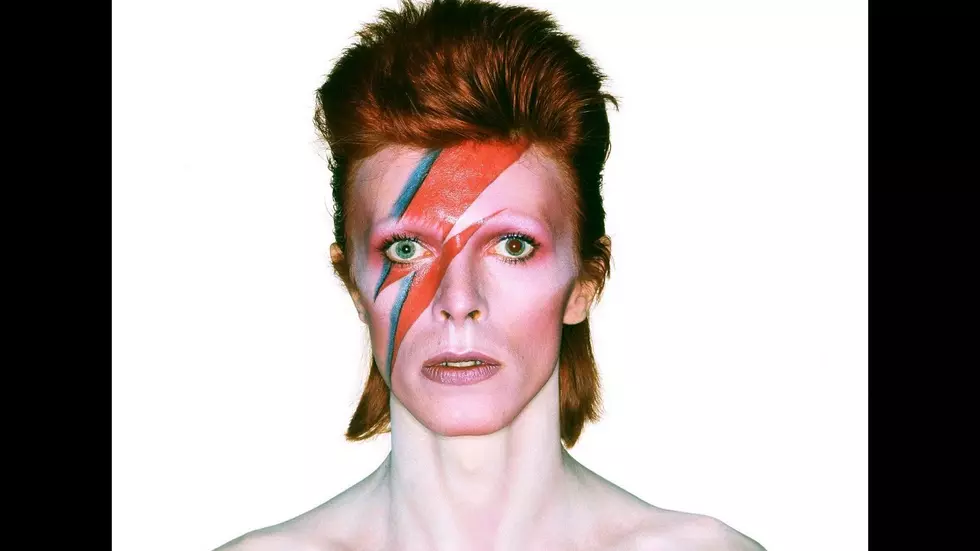 Classic Lunch: "What's Your Name?" Week Continues…
(Cover photo-design out-take for Bowie's "Aladdin Sane" LP, April 1973/Courtesy of RCA Records)
Oh-me-oh-my-oh, despite a couple of technical difficulties at the outset, we must say....Thank the Lord, because it turns out the take-out orders y'all placed today made for a rather stellar lunch break. Whoopie pies all around if you please.
The "What's Your Name?" Menu (Volume 2): "Ziggy Stardust" + "Jean Genie" - David Bowie / "Hey Joe" + "The Wind Cries Mary" - The Jimi Hendrix Experience / "Hercules" + "Bennie And The Jets" - Elton John / "Lola" + "Victoria" - The Kinks / "The Jack" + "Whole Lotta Rosie" - AC/DC / "Josie" + "Rikki Don't Lose That Number" - Steely Dan
"Never throughout history has a man who lived a life of ease left a name worth remembering." - Theodore Roosevelt
Tomorrow (Wed., 10/8), "What's Your Name?", Vol. 3. Your Blimp diner's got no plans to repeat anything all week, so if u wanna help out, getcher Classic Lunch suggestions to us here at the web site, WBLM Facebook page and WBLM App. Just add water!