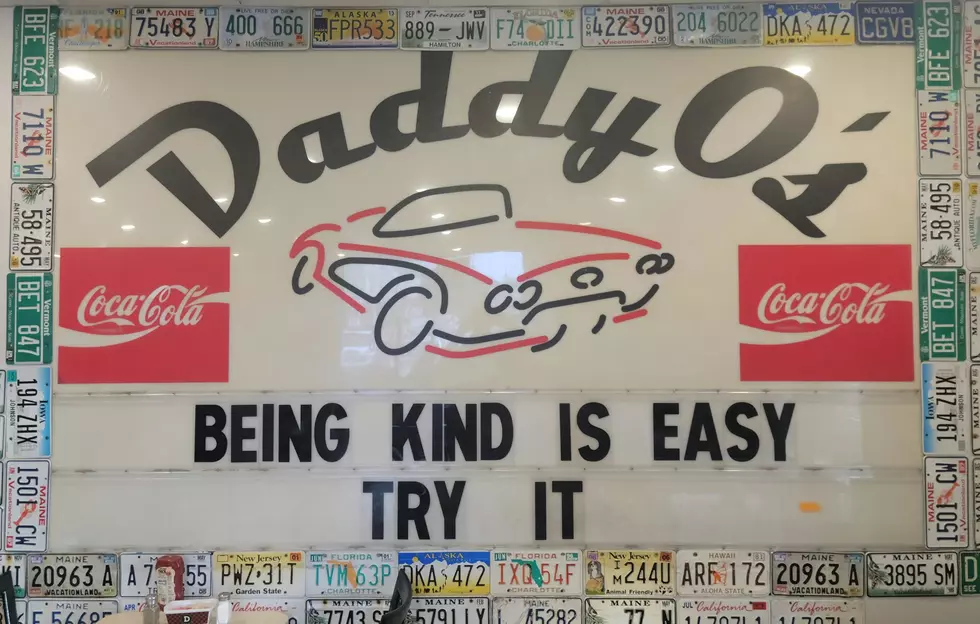 Daddy O's in Oxford, Maine, Serving a Free Thanksgiving Dinner for the Community
Daddy O's via Facebook
When I see things like this going on in the town I grew up in, I'm not a bit surprised. The people of the Oxford Hills area are generous with their time and services to help their community. One of the businesses that always step up to the plate to help those in need in the Oxford Hills is Daddy O's restaurant in the Oxford Plaza.
Owners Aaron and Amanda Oullette have served a free Thanksgiving dinner for the past 14 years. It's a nice gesture to those in the Oxford Hills who are alone for Thanksgiving, can't afford a Thanksgiving dinner because of the price of groceries, and anyone else that would like a free meal. All of this is generosity is the undertaking as the Oulette's can't do it alone.
They average 350 to 400 meals served on Thanksgiving Day with the help of volunteers, donations of food, and cash donations to get all the supplies they need to make sure as many people that want a Thanksgiving meal will get one.
And it's not just about having the meal. It's about being with others on a holiday when no one should be alone. And for many in the area, it's just a lot better than having to make a meal on your own and do all the cleanup.
Thanksgiving dinners will be served on Thanksgiving Day from 11 a.m. to 3 p.m. at Daddy O's in the Oxford Plaza. You can also pick up Thanksgiving dinners to go. Donations are welcome but are not required. All money from donations and all the money donated does not go to the restaurant. It goes back into the community of the Oxford Hills to help those in need throughout the year.
Here Are 50 Stores, Restaurants Mainers Want at the Maine Mall
It's a wishlist for Mainers, by Mainers, of spots we'd love to see pop up at the Maine Mall sooner than later.
LOOK: The states with the most UFO sightings
For each state, we've also included details of famous UFO sightings in that state. Of note is that almost three-quarters of all UFO sighting reports in the United States
occur between 4 p.m. and midnight
, and tend to peak between 9 and 10 p.m. Food for thought next time you're out scoping for alien life. Keep reading to see which states have had the most UFO sightings.