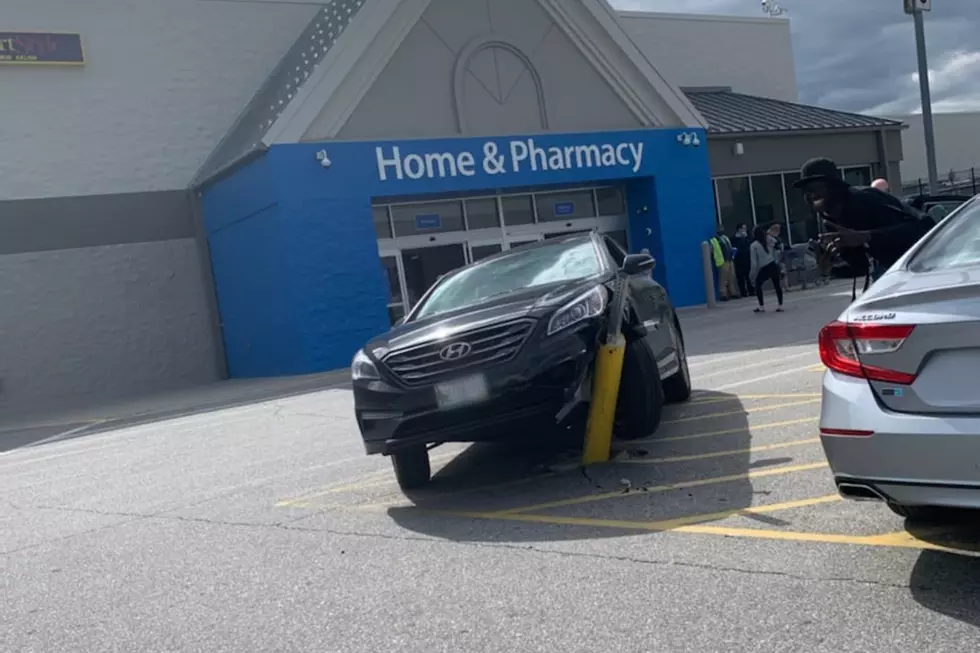 Did the Maine Amish Accidentally Solve the Pole Crashing Problem at the Auburn Walmart?
Facebook via Krystal McFetridge
Without even realizing it, one Mainer may have finally come up with a solution to an issue that's plagued lots of Mainers, specifically in Auburn, for years -- how to avoid crashing into the pole at the Auburn Walmart.
Auburn Walmart issues
It's been documented for a while, especially a couple of times this summer, that try as they may, people just can't stop crashing into the poles in the parking lot there. The Auburn Walmart has tried everything from putting caution tape around them to actually changing the color from yellow to green with light reflectors on them, but to no avail.
Perhaps customers at the Auburn location should borrow a page from the book of this customer at the Houlton Walmart, and try an alternative vehicle.
The above picture of a horse and buggy was taken by Reddit user cervvine last week at the Walmart in Houlton. The only interaction between vehicle and pole in this situation -- tying off the horse to the pole while the operator went inside to shop. No crashes in sight.
Amish in Maine
It's not every day you see a horse and buggy parked at a Walmart, but it also depends on where in Maine you live and shop. While you may not see one cruising the aisleways of the Auburn Walmart parking lot, the Walmarts that are closest to Unity, Smyrna, and Fort Fairfield are more likely to see them. According to Amish America, those three towns are not just the only three enclaves in Maine, but also in all of New England.
There would be one glaring problem if the Auburn Walmart suddenly adopted the horse and buggy method to avoid the pole crashing, though. Look at the picture again. Do you see that parking job? THREE spaces! You couldn't have straightened that out before you tied ole Mr. Ed off? I guess there's no such thing as a 100% foolproof solution.
Cars Can't Stop Crashing Into One Yellow Pole at the Auburn, Maine, Walmart
There's a yellow pole in the Auburn, Maine Walmart parking lot that gets hit by drivers on a regular basis.
Here are 50 of your favorite retail chains that no longer exist.