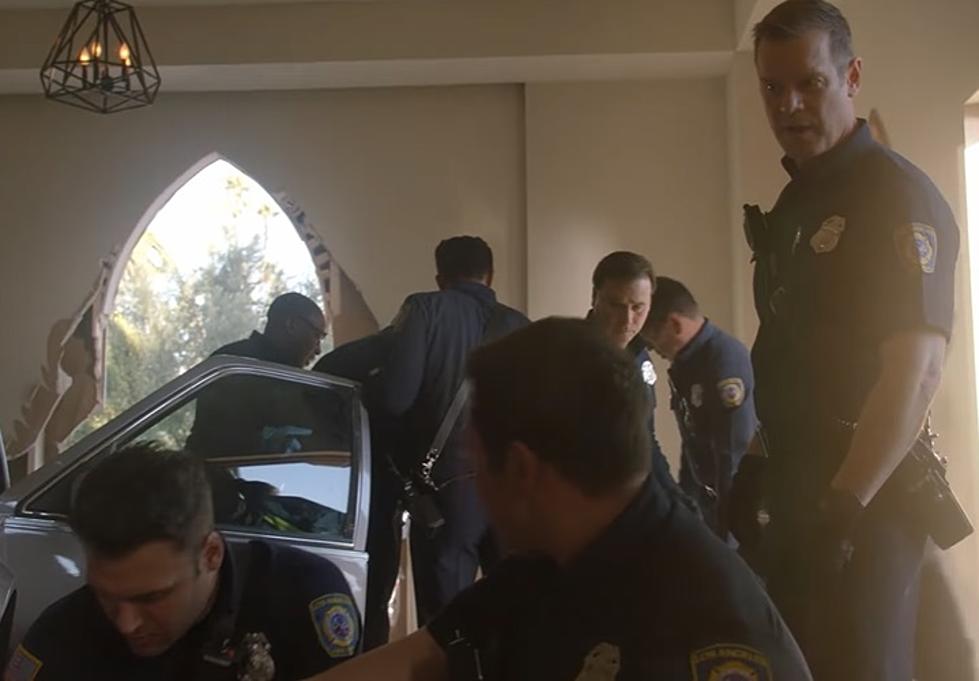 Did This Maine Woman Inspire a Scene in a Recent Episode of '9-1-1′ on FOX?
FOX via YouTube
We see it all the time at the beginning of movies or some television shows.
Inspired by a true story.
And this happens more often than not. Whether it's an entire television show (like the CW show All American, which, according to Newsweek, is based on the real-life story of NFL linebacker Spencer Paysinger) or just scenes from a show or movie -- art imitates life more than we realize.
'9-1-1' on FOX
For the last few years, the fictional FOX show 9-1-1 has followed Station 118 as they fight fires, rescue lives, and work in conjunction with members of the LAPD and 9-1-1 dispatchers to find out where to go, where to be, and when.
Even though the show is fictional, ideas need to come from somewhere, right? In a recent episode that aired on Monday, April 24, one scene involved a car crashing through a mock funeral service that was set up by a death doula.
The irony? Not too long ago, NEWS CENTER Maine actually aired a story about our own death doula right here in Maine, Molly "Bones" Nelson.
What is a Death Doula?
According to DONA International, a doula is:
a trained professional who provides continuous physical, emotional, and informational support to their client before, during, and shortly after childbirth to help them achieve the healthiest, most satisfying experience possible.
So then, what is a death doula? Simple. Someone who does that same exact thing but instead of for someone bringing a life into the world, someone who is about to exit the world.
As Molly put it when talking to NEWS CENTER Maine:
We have to get the will done and maybe start a legacy project where maybe you want to give some of your land to the nature conservancy or make a cookbook with the kids -- just get it all going on.
And while you'd think it's a downer, Molly said it's actually a real big upper.
And since that interview with NEWS CENTER Maine aired back in 2021, and the show aired a couple of Mondays ago -- factor in idea brainstorming for the show, storyboard writing for scenes, shooting, and editing -- there's a solid chance that Molly was the inspiration for the death doula scene in 9-1-1 on FOX.
And also had absolutely nothing to do with the fact that, according to Entertainment Weekly, FOX decided to cancel the show but it quickly got picked up to live on for Season 7 on ABC.
25 Places in Maine That Only Takes Cash
LOOK: The 25 least expensive states to live in