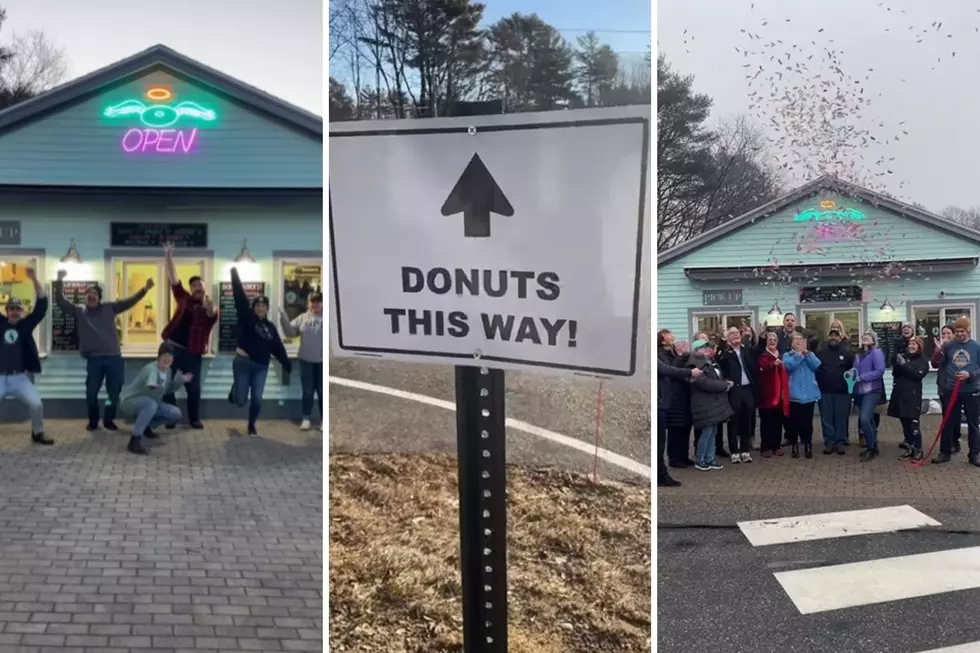 Did You Know Another Holy Donut Location Just Opened in Maine?
holydonutmaine via Instagram
Potato Donuts
Potato deliciousness comes in many forms. Mashed potatoes (garlic and non), potato skins, hash browns, home fries, french fries, TATER TOTS...
...but most Mainers would probably bet their life savings that the best way to eat potatoes?
Holy. FREAKIN. Donut. And they just opened a new location this past weekend.
Holy Donut in Arundel
This past weekend, the Holy Donut crew welcomed a brand new location into their family, finally opening their new location at 1197 Portland Road in Arundel. For months now (even as early July 2022) has promised some sweet, sweet deliciousness coming soon to one of the buildings in that location...
...and this past weekend (actually, last Friday morning, January 13), they delivered on that promise.
Holy Donut locations
That brand new location in Arundel -- which, by the way, is walk-up or drive-thru only -- now makes a total of four locations to get your Holy Donut fix.
There are currently two locations in Portland (177 Commercial Street and 194 Park Avenue) and one in Scarborough (398 Route 1).
Holy Donut hours
The great thing about each location, too, is that kind of play by their own rules as far as hours ago. It's not just one blanket set of hours -- sure, some locations overlap, but some are open a little extra longer to help you quench your Holy Donut thirst.
The Commercial Street in Portland and new Arundel locations are open 7a-2p (with online ordering available 7a-Noon at the Commercial Street location and not yet available at the new Arundel location), the Park Ave location in Portland is open 6:30a-2p (with online ordering available 6:30a-Noon), and the Scarborough location drive-thru is open 6a-2p, with the lobby staying open until 4p (and online ordering available 6a-2p.)
It's always great to see local businesses win and expand. Here's to a successful existence in Arundel and hopefully the building blocks to an eventual fifth location, too! (Because who doesn't always want more Holy Donut?)
50 Maine Restaurants to Try in 2023
Thanks to our great listeners we were able to compile a list of many of Maine's great restaurants that Mainers want to try in 2023.
These great spots can be found across the state and waiting for you to give them a try.
How many have you been to? How many would you like to try for the first time?
LOOK: Things from the year you were born that don't exist anymore
The iconic (and at times silly) toys, technologies, and electronics have been usurped since their grand entrance, either by advances in technology or breakthroughs in common sense.
See how many things on this list
trigger childhood memories—and which ones were here and gone so fast you missed them entirely.