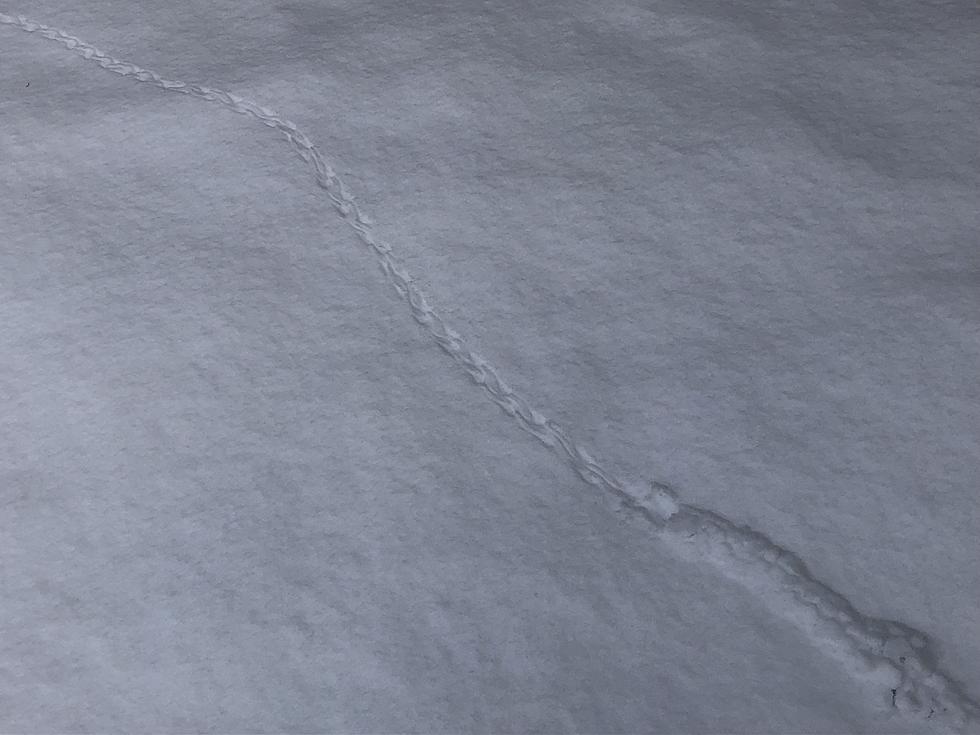 Do You Know What Made These Tracks in My Backyard in Falmouth Maine?
TownsquareMedia
My favorite part of fresh snow is the cool tracks left by mystery animals.
With snow coming, it reminded me of the snow we got last year. Taking the dog out to do her business, it was a blanket of fresh snow! And all around I found neat little tracks of little somethings. So, put on your animal detective hats and help me solve the mysteries of my backyard.
I'm thinking this one is a mouse.
It was interesting with the curvy S things. I was thinking is that a tail? So not a chipmunk cuz those suckers have tiny tails that stick straight up. Could a squirrel do this?
This is wicked weird. No clue what made this track.
I can't tell if it's the same thing as above, but it looks different enough that I think something else made this one! Here it is close up.
Here are the weird tracks up close.
Any guesses? It has to be something pretty light, like a mouse. Great. I have mice.
This is the S-shaped track that starts above ground and then goes tunneling!
This is one of those weird misleading photos. I think it looks like it's burrowing under but sometimes when I look at the picture (and I took it!) it looks like the snow has collapsed.
I love that this little guy just decided to stick to the tunnel!
I'm thinking that if we can solve the mystery above, we've got our tunneler!
This one I'm guessing is a raccoon.
Although, what's with the three clumps of prints and not four? Good grief, do I have a three-legged raccoon running around? I think this is a raccoon after I blew up the picture a bit.
Totally a raccoon when you see it close up.
That sucker has some nails to it! Now this next track, and sadly the last one, could be the trickiest one of all!
Hmm. This seems like something pretty heavy and short.
Yes, that is my snow track, next to my dogs. Thanks for helping me figure out what these other tracks are! If you can...
WATCH OUT: These are the deadliest animals in the world
Here Are 17 Things In Maine That Will Bite You
Here in Maine, there are plenty of critters that can take a bite out of you if they do desire.