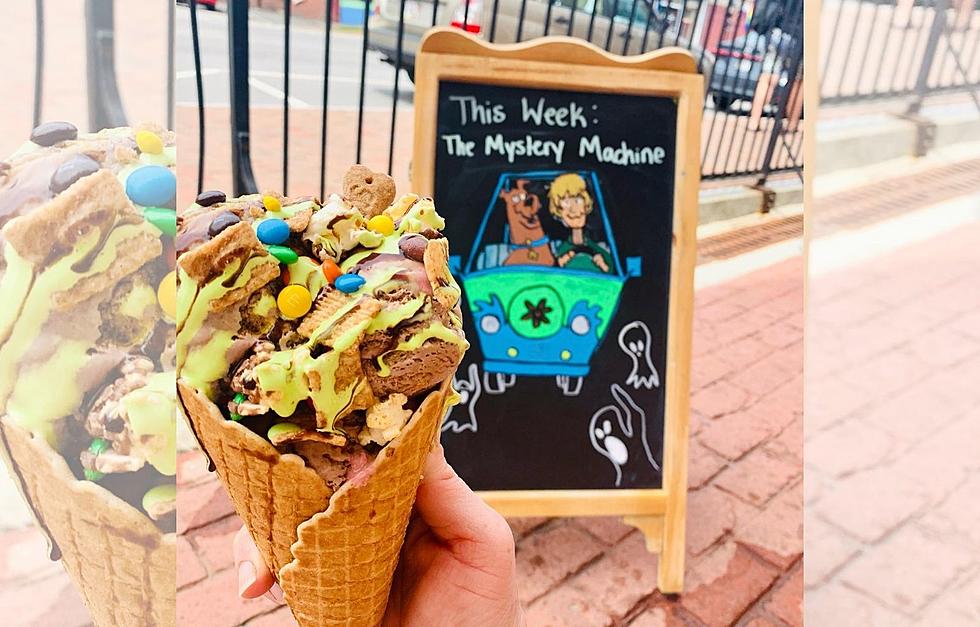 Don't Miss Out On This Special Scooby-Doo Ice Cream in Hallowell, Maine
The Local Scoop via Facebook
The Local Scoop
The Local Scoop is one of the newest ice cream shops in the state and they're already making a huge name for themselves with their creative cones. They are conveniently located in beautiful Hallowell at 176 Water Street.
Their latest creation will have you screaming, "JINKIES!"
The Mystery Machine
This isn't your average Scooby-Snack. The Mystery Machine is this week's special so you'll want to grab your "meddling kids" and pile into your Mystery Machine and make the trip to Hallowell ASAP to get your hands on one of these cones before they disappear.
The Mystery Machine is truly a unique concoction. The ice cream is Gifford's new Scoop-a-Snack. According to Gifford's website, Scoop-a-Snack fulfills all of your sweet and salty needs with a chocolate malt ice cream with pretzel ripple, and a rainbow of mini candy-coated chocolate chips. The Local Scoop pops the ice cream into a dipped homemade waffle cone and then tops the creation with Scooby Snacks, Cinnamon Toast Crunch, M&Ms, popcorn, Reese's Pieces, and a green marshmallow sauce. One bite and you'll be saying, "ZOINKS!"
Find Online
Keep up on what the next creations will be by following on Instagram here or on Facebook here.
Where To Find The Best Ice Cream in Each of Maine's 16 Counties
Where to Find the Top 10 Best Margaritas in Maine
LOOK: Here Are 30 Foods That Are Poisonous to Dogs
To prepare yourself for a potential incident, always keep your vet's phone number handy, along with an after-hours clinic you can call in an emergency. The ASPCA Animal Poison Control Center also has a hotline you can call at (888) 426-4435 for advice.
Even with all of these resources, however, the best cure for food poisoning is preventing it in the first place. To give you an idea of what human foods can be dangerous, Stacker has put together a slideshow of 30 common foods to avoid. Take a look to see if there are any that surprise you.