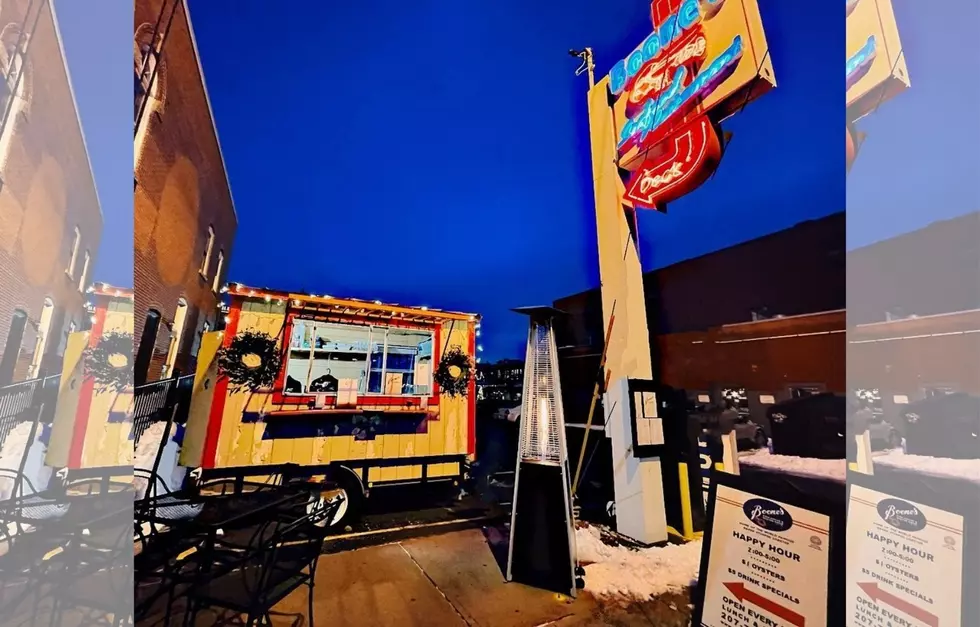 Enjoy Boone's Seafood & Drinks To-Go at Newly Opened Fish Shack
Boone's Fish House & Oyster Room via Facebook
Boones Fish House & Oyster Room is a must-visit for foodies living in or visiting Portland and has been since 1898. During the summertime, they have unbeatable views with their outdoor decks on the wharf. In the cooler months, you can always warm up by the fireplace indoors.
In addition to an incredible location and ambiance, Boone's is known for its amazing food. Classic lobster dishes, New England Style Clam Chowder, and of course, oysters! Even homemade donuts!
Adapting to the times Boone's has now opened their very own Fish Shack. A small shack on wheels to accommodate your favorite dishes and drinks on the go. The shack is located next to their sign at the entrance of their parking lot.
How exciting to have an easily accessible walk-up option for incredible seafood through this crazy winter? Keep up to date on their hours and offerings on their Facebook page, here.
Enter your number to get our free mobile app
8 Foods That Are Totally And Absolutely Maine