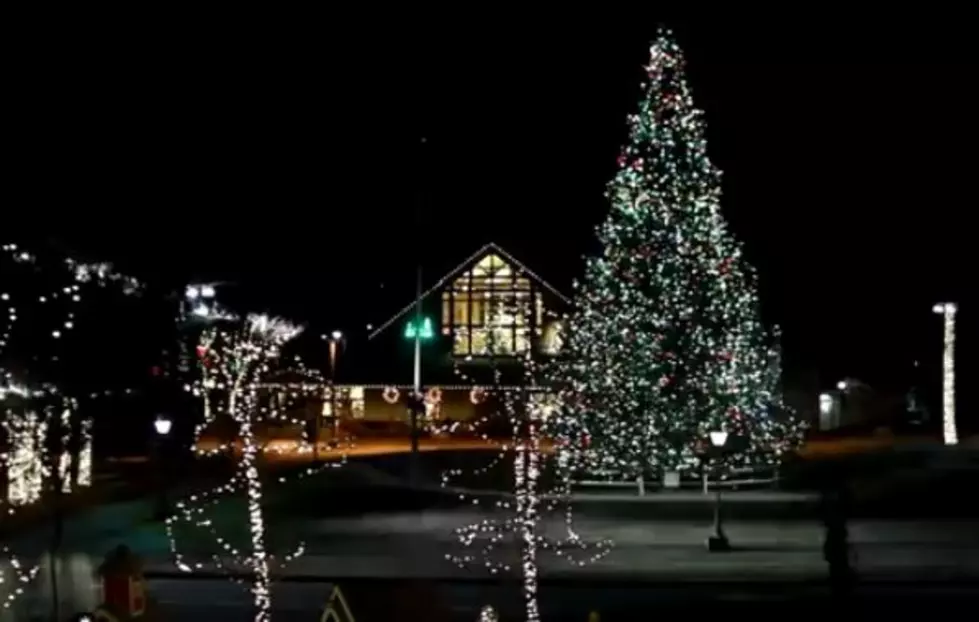 Enjoy The Magical Northern Lights Celebration at L.L. Bean! [VIDEO]
YouTube
You have got to check out the L.L. Bean Northern Lights Celebration! It is amazing! It kicks off this Friday at the L.L. Bean Flagship Campus in Freeport and goes all the way through New Year's Eve. I brought my kids and their friends last year and they lost their little minds over the perfect fantasy that L.L. Bean has created. Their Discovery Forest is literally a forest of over 600 twinkling trees that families can explore and play in. There are free horse-drawn wagon rides on Saturdays and Sundays from December 2nd through the 23rd, make sure you get one in this season! Kids think they are cool, but they are also romantic! Weekends also feature Santa's real life reindeer chilling outside of the beautiful classic red barn where kids are invited to visit with Santa for free! The warming hut has a free letter writing station so that Santa's fans can write to him and drop the letter into a special mailbox that will deliver it to Santa's North Pole address! The Northern Lights Celebration at L.L. Bean is so magical and there is so much more to it. Go to the L.L. Bean Northern Lights Celebration website for more info about the new Maine Crafted Gifts Pop-Up Shop, Giant Life Sized snow globe you stand in to take the coolest holiday pictures, the model train village, the L.L. Bean Home Store's Open House this Saturday and so much more!
Here is a video of some of the fabulous lights:
I'll be at the L.L. Bean Flagship Store Campus this Friday from four to six to kick off the festivities and do a live broadcast. Stop by the WBLM table to say hello, get a freebie and show me what you bought. I'll definitely do some holiday shopping while I'm there!
See you Friday from 4 to 6 at my favorite holiday spot, L.L. Bean!
P.S. I have a pair of L.L. Bean shoes that I've had forever. What L.L. Bean product do you have that you absolutely love? Share it on our Facebook Fan Page and share some gift giving inspiration!