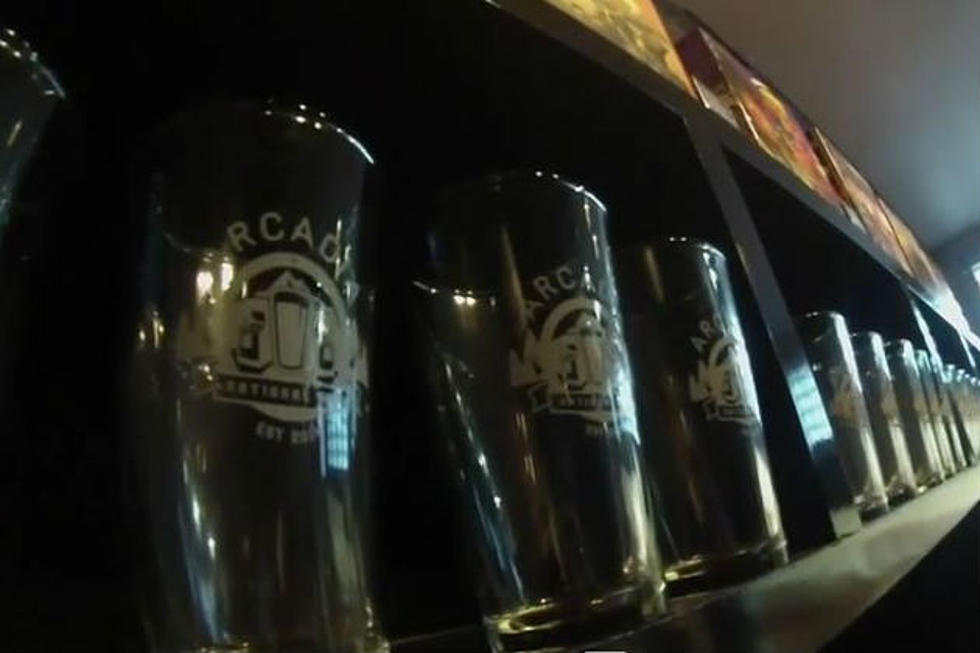 Exclusive Look at New Bar/Arcade Coming to Portland – Arcadia National Bar [VIDEO]
WBLM.com
Very soon, Portland will have a place where you can feel like a kid again while you drink (and play) an ice cold beer. If Ms. Pac-Man, Lord of the Rings Pinball, Settlers of Catan and playing PS4 while drinking a local brew is you're idea of a good time, this is the place for you!
I got an exclusive sneak peek of what's in store for Portland before the doors have officially opened.
Dave Aceto and Ben Culver are set to open Arcadia National Bar on Preble Street across from the old Portland Public Market building.  Through a successful Kickstarter campaign, they raised the fund necessary to get the project off the ground.
Arcadia has retro video games that you used to find in arcades like Galaga, Moon Patrol and Mortal Combat II, pinball machines from the 90's and 2000's, console games like Nintendo and Sega Genesis and board games like Settler's of Catan and Ticket to Ride. All this is set in a video game themed bar where the poles in the room have even been painted green to look like Super Mario Bros. green pipes.
According to their Facebook page, Aracadia is set to open Friday, September 5th.