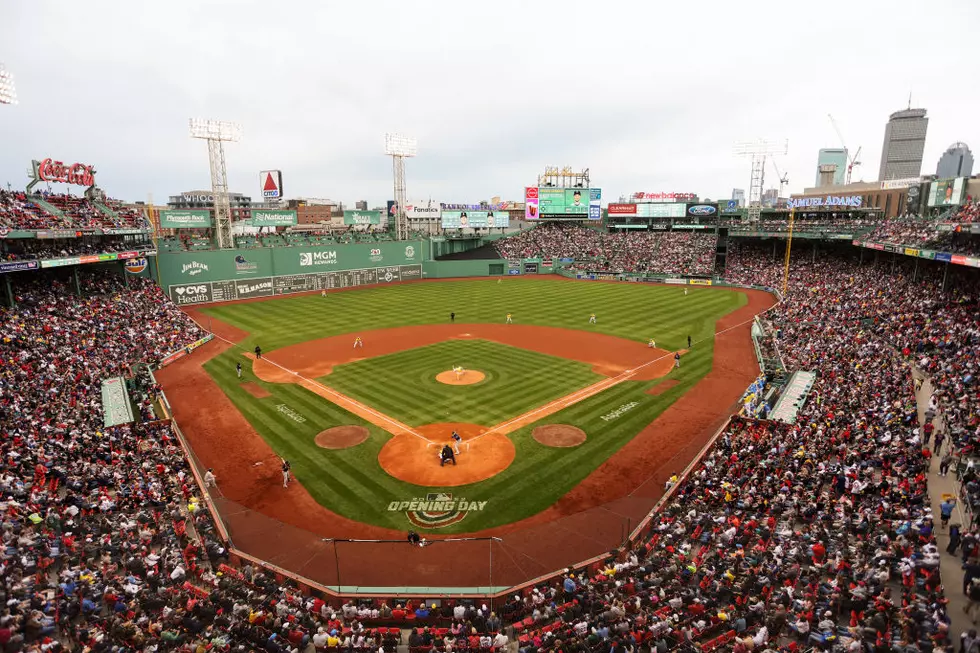 Second Annual Fenway Card Show is Happening May 20 & 21
Getty Images
Ever been to a card show?
Not at the oldest active ballpark in America, Fenway Park, that's for sure...unless you went last year...which is possible because last year was the very first year!
SO, for the second time ever, the iconic Fenway Park will hold its annual card show, coming up on May 14-15, according to the Boston Red Sox website.
Who doesn't love sports memorabilia? Sports memorabilia is one of those things that you have with you forever, pass down to new generations, and hold onto for investment purposes.
I mean, who would have known Lebron James' rookie card would be worth over five million dollars today? Five MILLION dollars for a card? Who could have guessed? No one.
Even though he was projected at a young age to do amazing things in the NBA, he could have gotten hurt, been a bust, or simply retired early.
At my home, I have two buckets of sports memorabilia, all with positive memories and meanings, but likely none with value.
To that point, there are also certain memorabilia that you get rid of. That could be because it's taking up an entire closet, a whole room, or perhaps it's finally worth a great deal of money and you're ready to trade memories for that extra dough.
That's where the card show comes into play.
That opportunity, and many more at the event, will present itself at Fenway Park the weekend of May 20-21.
The card show will include "over 100 collectors, dealers, exhibitors, manufacturers, licensors, hobby heavyweights, and industry innovators from all over the world," according to the show's page.
The Fenway Card Show is aiming to become one of the top events and gathering places for the hobby's most influential players, enthusiasts, media, and spectators.
The event will take place from 9:00 AM to 5:00 PM. Tickets are available for $20 per day on the Red Sox website here.
Beloved Boston Red Sox Star David Ortiz Selling His Multi-Million Dollar Mansion
30 Celebrities That are Red Sox Fans
There are many celebrities that are a part of the Red Sox Nation! Some have season tickets while you may see some at only a couple of games every year.
LOOK: 50 images of winning moments from sports history
Sometimes images are the best way to honor the figures we've lost. When tragedy swiftly reminds us that sports are far from the most consequential thing in life, we can still look back on an athlete's winning moment that felt larger than life, remaining grateful for their sacrifice on the court and bringing joy to millions.
Read on to explore the full collection of 50 images Stacker compiled showcasing various iconic winning moments in sports history. Covering achievements from a multitude of sports, these images represent stunning personal achievements, team championships, and athletic perseverance.