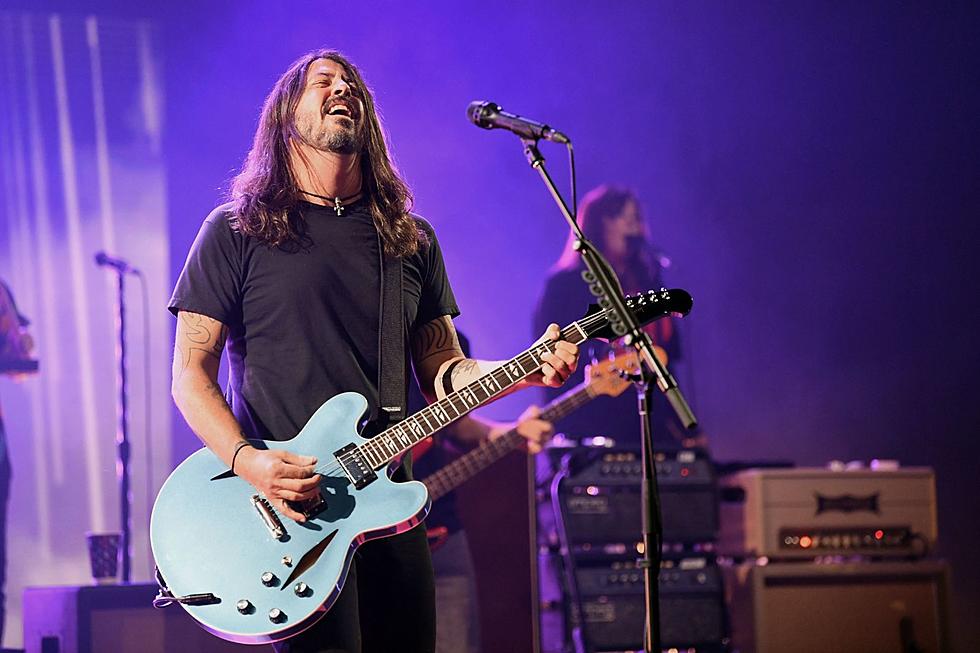 Foo Fighters Dave Grohl Spotted Having Lunch at New Hampshire's Lake Winnipesaukee
Getty Images
Can you imagine vacationing at Lake Winnipesaukee and while eating lunch at the Lakehouse Grille in Meredith inside Church Landing at Mill Falls you see Foo Fighters frontman Dave Grohl?  I would die.  They're so incredible live, but you don't even have to be a fan to recognize him as he makes news so often for his philanthropy like feeding the homeless and helping out during natural disasters when he can.
This Instagram post came from the account 2020visionforsuccess and a woman named Christine Beckwith who posted 'Eating lunch next to Dave Grohl!!!'  When people asked if she went up to him she wrote that she didn't want to ruin what looked like a peaceful lunch.  That's really cool of her actually because I'm sure being such the nice guy that he is, he'd have happily taken a photo with her.
So what's Dave randomly doing in New Hampshire?  Well it's not random actually and not just about performing at the Boston Calling music festival for Memorial Day weekend 2023.  According to Consequence.net, Dave and his band were in New Hampshire to introduce their new drummer.  They played a 21-song set at the Bank of New Hampshire Pavilion in Guilford and paid tribute to their original drummer Taylor Hawkins, may he rest in power and peace, who tragically died March 22, 2022.  This was the Foo Fighters first show since Taylors death.
According to Revolver, this was their chance to introduce fans to new drummer Josh Freese.  According to Consequence.net, Dave used this concert as a warm-up for all of the summer festival appearances they have.  It most definitely made for an emotional and welcoming concert, especially with Boston Calling as the second big introduction for this summer tour.
Very moving for New Hampshire and Boston to play such an important role in the band's future.
10 Movie And TV Locations You Can Stay At Overnight
These famous locations from movies and TV not only exist in the real world — you can rent them for your own personal vacation!
TV Shows That Should Have Ended After One Season
These shows had incredible first seasons followed by disappointing ones. Maybe they should have just ended after one season in the first place?