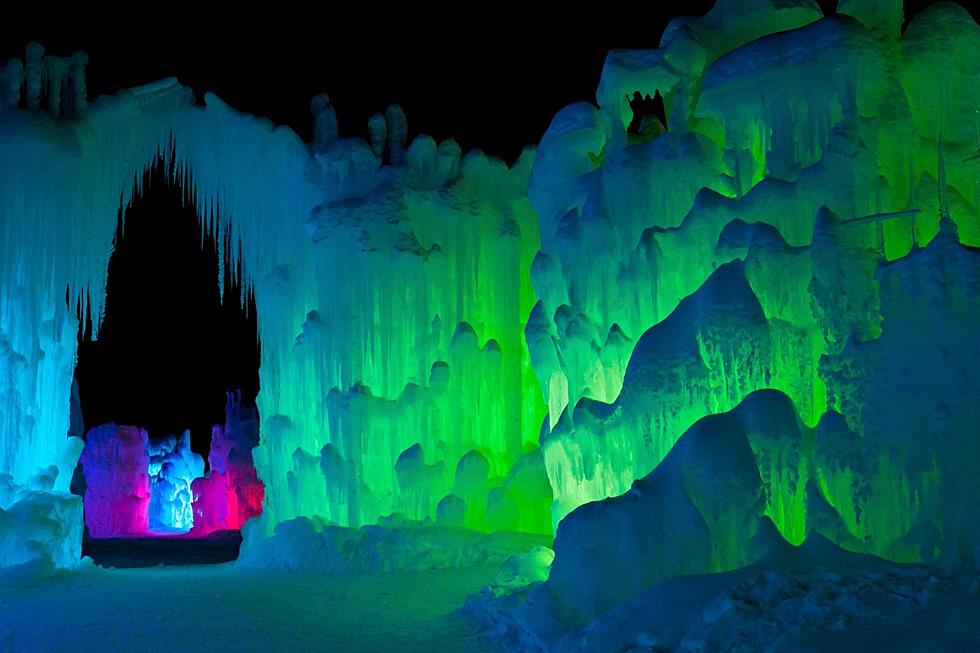 For the First Time Ever: New Hampshire Ice Castles Will Be Open on St. Patrick's Day
Ice Castles via Facebook
The gorgeous Lincoln, New Hampshire, Ice Castles are a must-visit and favorite winter destination for New Englanders. This place is nothing short of magical, and reminiscent of scenes from Frozen.
The Castles continue to draw in crowds from all over, and you can see why.
This place is straight out of a fairytale, and one of only five locations nationwide (the other four are in New York, Minnesota, Utah, and Wisconsin).
The Ice Castles don't normally have a set opening or closing date, courtesy of Mother Nature. But this year, perhaps due to the snowy conditions we should've had a month ago, the popular attraction will be staying open for longer than usual. So, you know what that means...
...for the first time ever, the New Hampshire Ice Castles will be open on Saint Patrick's Day.
The Facebook post below dives into the details.
The post explains that on this St. Patty's, visitors to the Ice Castles can enjoy beverages like Guinness and Irish Coffee at the Polar Pub, as well as concessions treats. How awesome is that, on top of all the other fantastic things the Castles have to offer like tubing, horse-drawn sleigh rides, fairy houses, a slide made of ice, and more?
Click here to visit the Ice Castles website and get your tickets, as we don't doubt they'll sell fast. In the meantime, here are some other activities to enjoy this winter, especially if you're not an avid winter sportsperson.
24 Things to Do During the New England Winter if You Aren't Into Winter Sports
For the wannabe skiers out there, here are some popular slopes for beginners.
Most Popular Ski Mountains to Learn How to Ski or Snowboard in Maine, Massachusetts, New Hampshire, and Vermont
These are the best ski mountains to learn how to ski or snowboard in Maine, Massachusetts, New Hampshire, and Vermont.