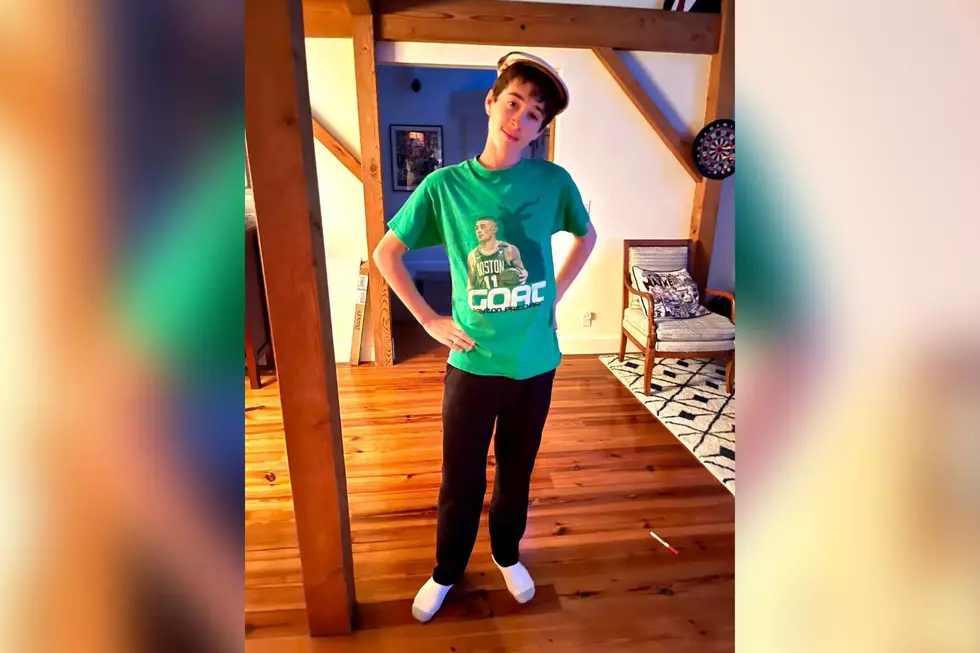 Freeport, Maine Teen Theo Ferrara Still Missing After Five Days
Mia Kulla Ferrara
UPDATE: Theo Ferrara's body was found during the search for the missing Freeport teen on Tuesday. Read more here.
Theo Ferrara went missing last Thursday
It seemed like a regular Thursday last week on September 20. Wake up, get ready, schlep to school/work, schlep back home, check off the rest of the boxes for the day like eating, binge-watching something, fully run out of gas for the date and hit the sack. And that's how it went for Mainers.
Except for one Freeport family -- the Ferrara's. Because at some point throughout the day, their usual Thursday went off course and their 14-year-old teenage boy, Theo, never made it home after school. And five days later, Theo is still out there somewhere with a family that's missing him dearly and just wants their boy back.
The last sighting of Theo Ferrara
According to Theo's mother, Mia, Theo was last seen around 4:30p last Thursday leaving his home on Flying Point Road in Freeport and heading toward Brunswick. One of the many printed and digital flyers making the rounds about Theo goes further into detail, saying his last sighting on Flying Point Road was near Maquoit Bay.
Theo's mother said that he was last seen wearing a white windbreaker, shorts, and a blue backpack. A flyer also mentions he was wearing a t-shirt under his windbreaker, his shorts were neon, and he was sporting flip-flops as well.
He's 5'8" with brown hair, brown eyes, and weighs around 125 pounds.
Freeport Police want search areas avoided
While Freeport Police obviously appreciate the determination and selflessness to take the time to try and aid in the search for Theo, since they're using K-9 officers to search the area and do not want to throw off any scents that are vital in tracking down where Theo may be. The areas being organized for searches include wooded sections of Flying Point Road, Chase Reserve, and Bunganuc Road.
According to NEWS CENTER Maine, Freeport Police believe that Theo may still be in the "general area" and are asking any residents who live in the general area of Flying Point Road near Maquoit Bay on up into Brunswick that have game cameras, trail cameras, doorbell cameras or dash cams to send footage taken between 4p and 9p on Thursday, September 20 to Freeport Police, regardless of whether Theo appears in it or not.
The 10 Safest Places in Maine to Live Right Now
Breaking down stats relating to violent and property crime, here are the 10 places in Maine that are the safest to call home right now
according to SafeWise.com
.
25 True Crime Locations: What Do They Look Like Today?
Below, find out where 25 of the most infamous crimes in history took place — and what the locations are used for today. (If they've been left standing.)