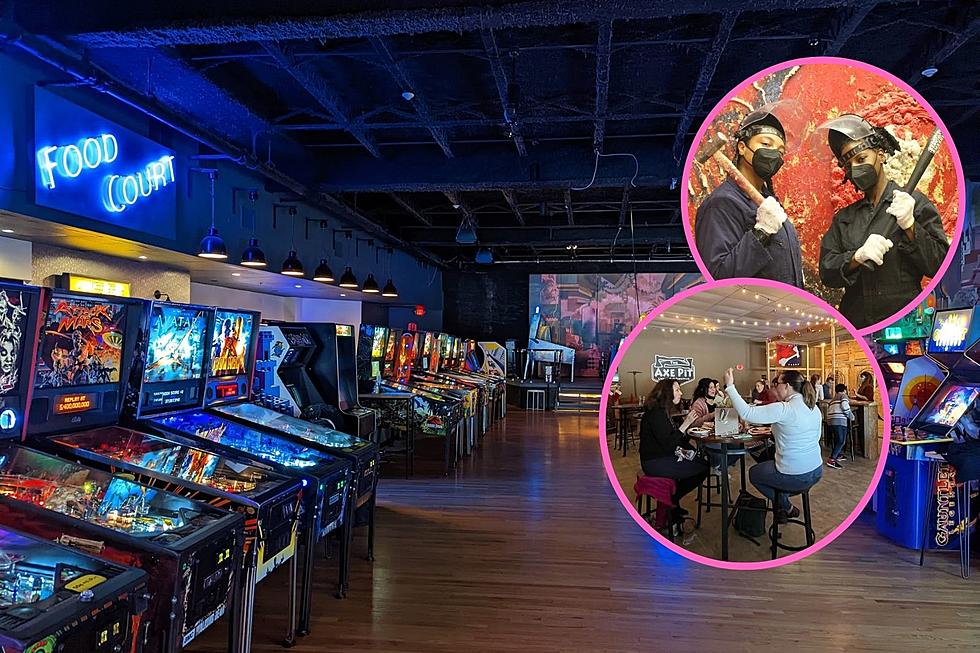 9 Unique Activities For Ladies to Celebrate "Galentine's Day" in Maine and New Hampshire
Arcadia/Rage Cage NH/The Axe Pit
Valentine's Day is a lot of fun. At least when you were 8 years old had DIY mailboxes in class and traded Valentine's with your classmates. Or of course when you're in a relationship. Then you get a nice card, chocolates, a thoughtful meaningful gift. If you're not in a relationship, Valentine's Day is just a reminder of what, was, what could be, or simply what isn't. So this year, take back February 14th and "treat yo'self" to some fun.
Parks and Recreation fans know and love the episode about what it means to "treat yo'self" but Parks and Recreation fans also know the importance of Galentine's Day.
Galentine's Day is held on February 13th. According to the character Leslie Knope, it's the best day of the year. It's a day to get together with your best girlfriends, have brunch, exchange gifts, and celebrate friendship.
So if you've never celebrated Galentine's Day before why not start now? It's the perfect year too with Galentine's Day falling on a Sunday. And bonus if you're not into football it'll give you something to do outside of the big game. Or just put it off until Monday to help you forget the fact that you're not on a real date and you know what?That it's ok! You can still have an absolute blast!
There are a ton of fun things to do in Maine and New Hampshire. Whether it be by yourself or with your girls. Don't let Valentine's Day 2022 bring you down. There's already plenty in the world that is doing that already.
9 Unique Activities For Single Ladies to Enjoy in Maine and New Hampshire
Family Friendly Day Trips From Portland, Maine Your Kids Will Love
Looking for something fun to do with the family but want to stretch your legs outside of Maine for the day or weekend? Here's a list of fun spots for you and your family to enjoy that could easily be done as a long day trip or a quick weekend away. Everything on this list is within x hours of Portland.
For reference, when putting in Portland, Maine on Google Maps, it places the street view guy at Portland Town Hall. Depart time is being set at 8:00 am on a Saturday in June to account for traffic.
Did your favorite make the list? Anywhere new you plan to check out?
The Amazing Maine Sights Mainers Say People From Away Need to Visit
Mainers list the must-see areas of the state to anyone visiting from away.