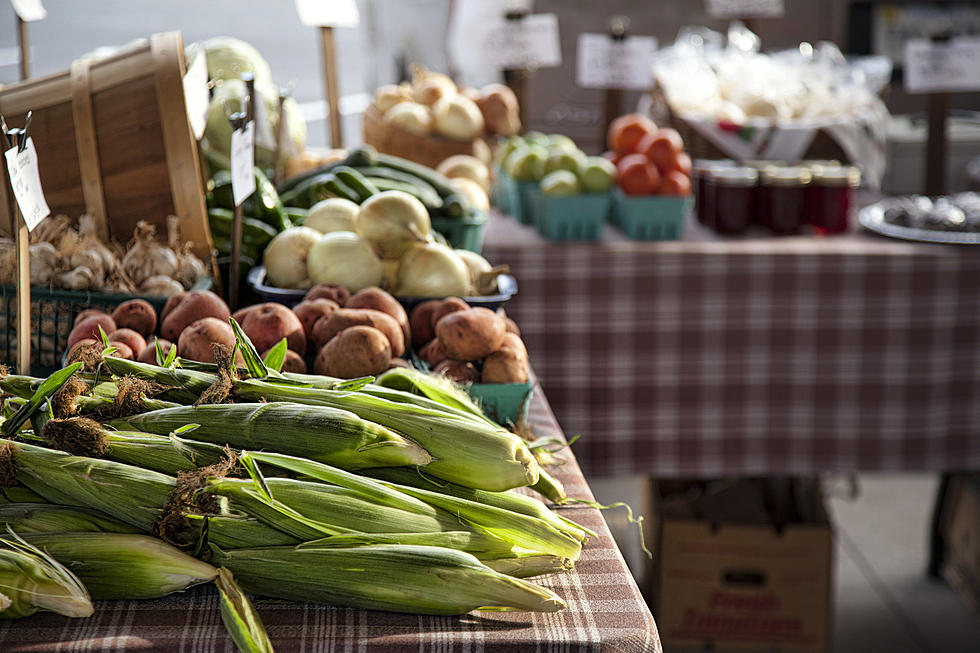 Generous Mainers Paid it Forward at the Saco Farmers' Market Last Weekend
YovoPhoto
Coming off a weekend where we basked in the glow and temperatures that ranged from the upper-60s to mid-70s -- is there ANYTHING better to do on a morning like that than pick out some fresh veggies and more at a local farmer's market? There's just something about the fresh morning air and that bright ball in the sky while being surrounded by local vendors, local produce -- local everything, that just hits different.
And with more Mainers getting vaccinated and COVID restrictions changing, farmer's markets are getting back to the days of old (if at this point you consider "days of old" as 2019) where masks can be ditched and you can actually look someone in the eyes and know WHO it is you're looking at and talking to.
According to Channel 8 WMTW, the positive vibes and spirits were pretty much howling this past weekend at the Saco Farmers' Market, which is now back open for the season. A lot of the vendors told WMTW that they were seeing the same familiar faces they had in years past, including a woman who always drops by each week and gives vendors a $20 to pay it forward.
This particular weekend, though, while that woman usually always inspires others to do some good just like her, it was another level of generosity. Vendors told WMTW that when they began spending her $20 to pay it forward and give something free to a customer, that triggered even more generosity as others paid it forward in return.  And at the end of the day, something like 15 additional people had paid it forward for their peers walking around the same market.
And honestly, it's just great to see that, especially coming off one of the more selfless and generous holiday seasons that we've ever seen here. Mainers didn't even bat an eyelash to try and help their own during tough times, but you wondered if that kindness and giving would go away when the decorations came down. Thankfully, it hasn't.
The Maine Federation of Farmers' Markets has a full list of Farmers' Markets operating near you broken down by day. They also suggest that you go to each individual market's Facebook page just to check out guidelines they may have at their specific market.
KEEP READING: 3-ingredient recipes you can make right now
LOOK: Here Are 30 Foods That Are Poisonous to Dogs
To prepare yourself for a potential incident, always keep your vet's phone number handy, along with an after-hours clinic you can call in an emergency. The ASPCA Animal Poison Control Center also has a hotline you can call at (888) 426-4435 for advice.
Even with all of these resources, however, the best cure for food poisoning is preventing it in the first place. To give you an idea of what human foods can be dangerous, Stacker has put together a slideshow of 30 common foods to avoid. Take a look to see if there are any that surprise you.