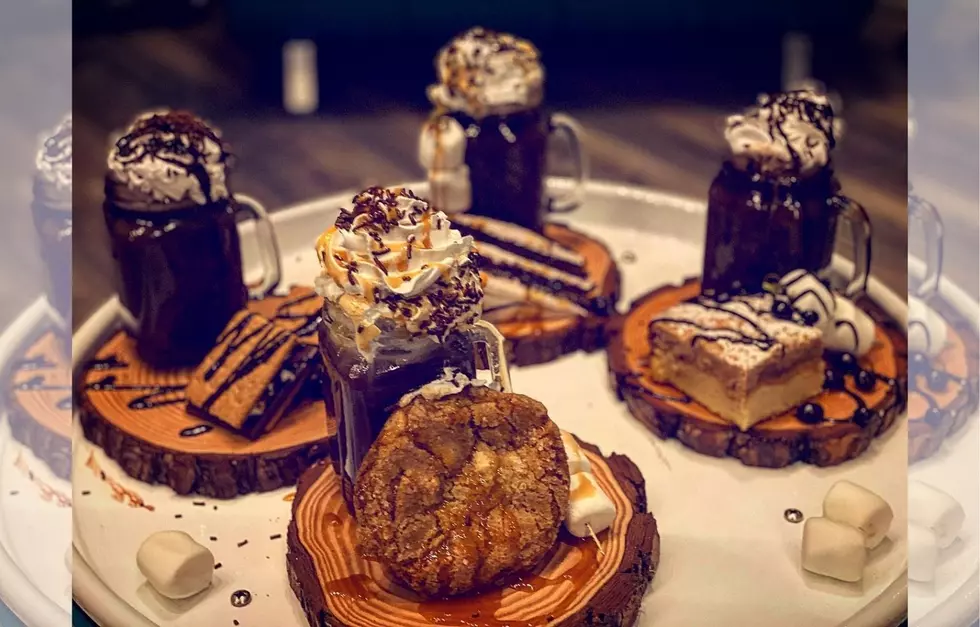 Get Chocolate Wasted With Next Level Hot Chocolate in Portland
The Yard via Facebook
Sure going wine tasting is cool. You get the wine, you get to munch on little squares of cheese. That's nice. But instead of getting wine wasted, how about getting chocolate wasted?
The Yard in Portland has done it again with their creative sweet confections. Now that the weather is getting colder they're shifting from their legendary milkshakes to something a bit more in season; hot chocolate.
Now, these aren't your basic Swiss Miss hot chocolates. This is hot chocolate like you've never seen.
I'm talkin' The Milky Way Hot Chocolate, Coffee Hot Chocolate, Caramel Hot Chocolate, 24k Gold Hot Chocolate, and Toffee Nut Hot Chocolate.
All of these paired with a sweet treat and part of their extreme hot chocolate boards.
The Yard promises to be the go-to spot this winter. They teased last month about getting "igloos" to continue safe outdoor dining through the cold Maine winter. We can't wait!
The hot chocolates are available today!
Enter your number to get our free mobile app
7 Pictures of Maine You Can Smell