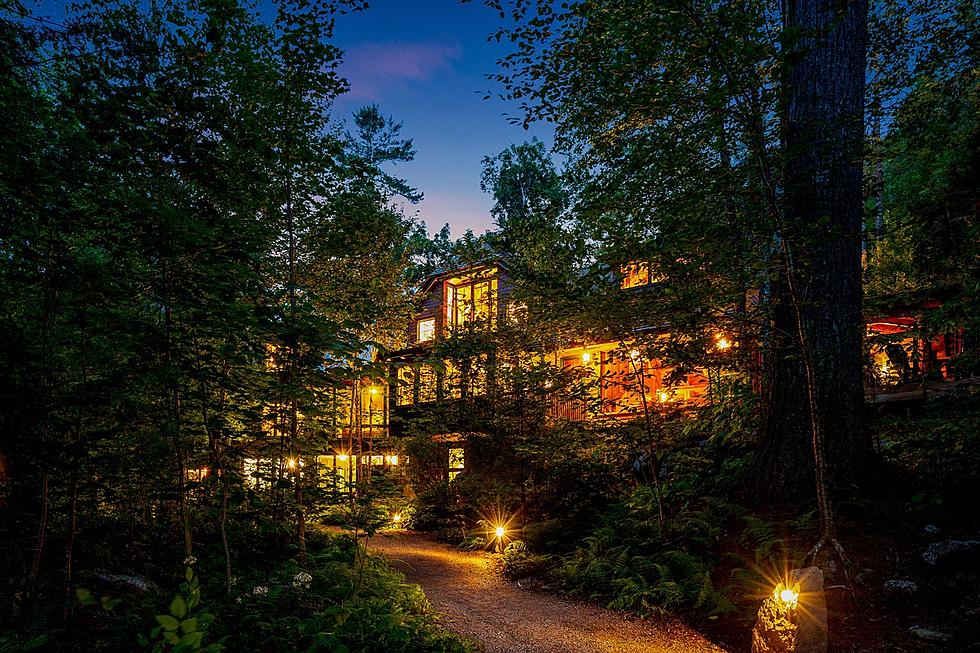 Gorgeous $10M Maine Home Is an Outdoor Oasis With Stunning Style, Luxury
Legacy Properties Sotheby's International Realty via Redfin
A Maine property two hours north of Portland may be one of the most beautiful houses currently for sale. And, quite honestly, the $10 million price tag might be a steal.
135 Hartview Circle in lovely Orland is a massive compound, with every terrain you could imagine..., and an immaculate house. The 485-acre property includes mountains, forest canopy, cliffs, and even a pond. The closest neighbor might be in another county.
The house is owned by Kenneth Irving (yes, that Irving), who is now based on the west coast and no longer needs this perfectly, amazing property.
The detail and thematic feel of the home and property are impeccable. The two combine so well. It's simply a sight to see.
Let's take a closer look at this incredible property listed by Legacy Properties Sotheby International Realty.
Gorgeous $10 Million Maine Wilderness Home Spares no Detail
Inside Lady Gaga's Iconic $6.5M Hollywood Hills Home
Take a tour of the iconic $6.5 million Hollywood Hills home, previously owned by Frank Zappa and Lady Gaga, which is now owned by Lizzy Jagger, a.k.a.
Mick Jagger's
daughter.
This House For Sale in Bedford is the New Hampshire Version of the McCallister House From Home Alone and You Can't Convince Me Otherwise