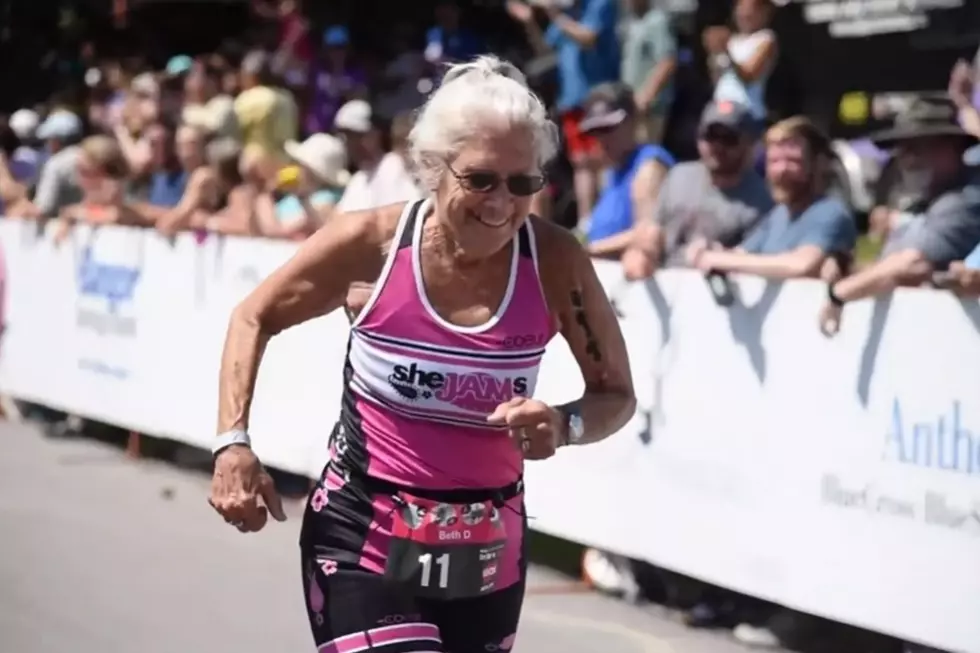 Help Fight Cancer in Person With Maine Tri For a Cure Next Month
Maine Cancer Foundation via YouTube
According to Cheryl Tucker, the Executive Director of the Maine Cancer Foundation, back in 2019 through their annual Tri For a Cure event, they were able to contribute $2 million -- TWO MILLION DOLLARS -- to fight cancer all throughout Maine. That had been a massive increase throughout their years of putting on Tri For a Cure, and the trend looked to continue last year.
Then the pandemic hit.
HOWEVER, pandemic or not, Mainers STILL stepped up to help our own that are battling cancer, as, according to the Tri For a Cure website, close to $1.3 million was still raised at last year's Tri, regardless of it being all-virtual. But with a massive change that was just announced to this year's Tri, it's possible we'll see that number creep back up toward the $2 million mark or even surpass it.
According to Channel 8 WMTW, it was announced that this year's Maine Tri For a Cure, which will take place mostly virtually between July 1 and July 18, will bring an in-person element back -- the 5K run. The other two portions of the Tri For a Cure (which, in case you didn't realize, is a triathlon), the swimming and biking portions, will still be executed virtually.
The in-person 5K will act as a closing ceremony of sorts for the 2021 Tri, taking place on Sunday, July 18 (the final day listed for the 2021 Tri) at 8:30a at the usual finishing point -- Southern Maine Community College. Just for clarity, even though Tri For a Cure participants are used to kicking off the Tri with the swim portion at Rockland Breakwater Lighthouse, they'll both begin and finish at SMCC.
While this may not be the Tri that the Maine Cancer Foundation was hoping for this year, when you consider that last year was fully virtual and this year at least has an in-person element, it's a massive step forward and shines a bright, hopeful light that the 2022 Tri For a Cure will be able to return to a fully in-person functioning event.
Regardless, if you'd like to participate in kicking cancer in the teeth and help our fellow Mainers who are unfortunately suffering from it, you can head to the Tri For a Cure website to sign up and do some good!
READ ON: See the States Where People Live the Longest
Read on to learn the average life expectancy in each state.
These Are 45 Pictures Of What New Englanders Say Makes Them Smile