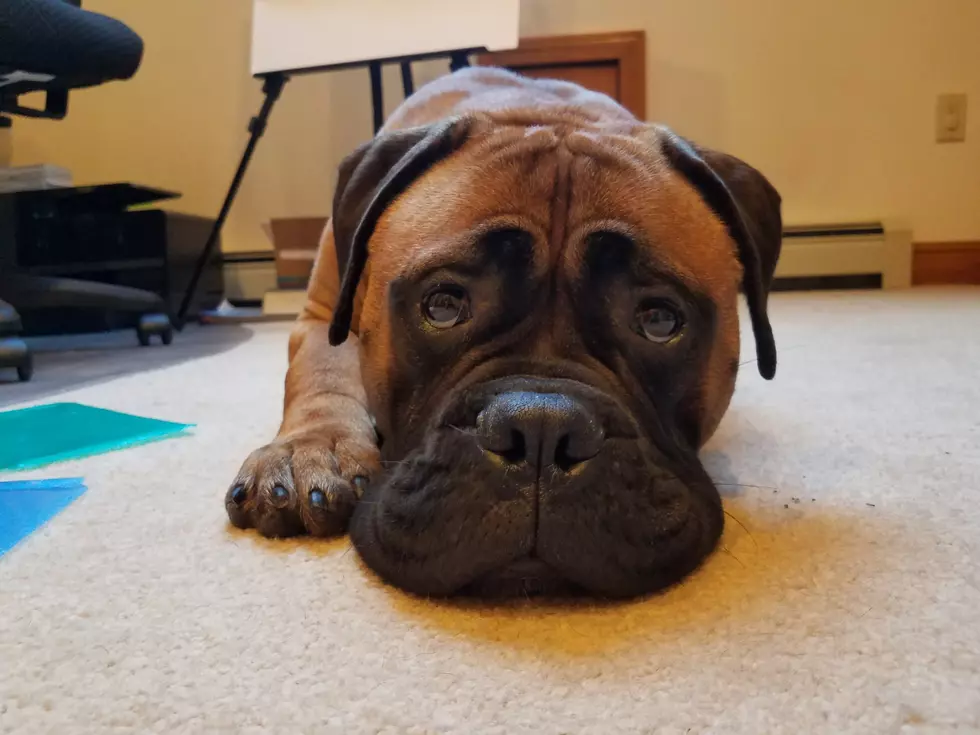 Help Louise Cheese From Gorham Be America's Favorite Dog
Jamie LaRocca Sprague
Louise Cheese is currently in second place! Let's get this sweet doggy to first place!
What the heck is America's Favorite Pet? Not only will the top dog and cat win the opp-
paw-tunity of a lifetime by winning "America's Favorite Pet," but they will also charm their way into the pages of Dogster and Catster Magazine respectively, and each take home a $5,000 cash prize!
The competition will be donating a portion of the proceeds to the PAWS Foundation! Since 1967, their mission has been to help cats, dogs, and wild animals go home and thrive. PAWS actively rehabilitates orphaned and injured wildlife, shelters and adopts homeless cats and dogs, and also provides education and outreach within the community to promote compassionate action for animals.
This is Louise Cheese. She got the name because Mom (Jamie LaRocca Sprague) said that the kids could pick the middle name, and she picks the first name. Of course, she's best known by her nick names of Cheeze Whiz and Cheesy Wheezy. She is a cheerful, fun loving bullmastiff who wants to be friends with everyone she meets.
WHAT'S LOUISE CHEESE'S FAVORITE TOY?
Any toy that can have treats in it. I would say her favorite is one that is shaped like a jax and has a rope through it. She like it best with cheese sticks in it.
WHAT'S LOUISE CHEESE'S GO-TO TREAT?
Louise's palate is not sophisticated, she will eat just about anything you offer her, but she is a huge fan of broccoli.
WHY SHOULD THEY BE THE FAVORITE DOG?
Louise should be America's favorite pet because she loves everyone and her favorite thing is meeting new people and having them love on her. She is all heart.
KEEP LOOKING: See What 50 of America's Most 'Pupular' Dog Breeds Look Like as Puppies
Check out these 50 fascinating facts about dogs: