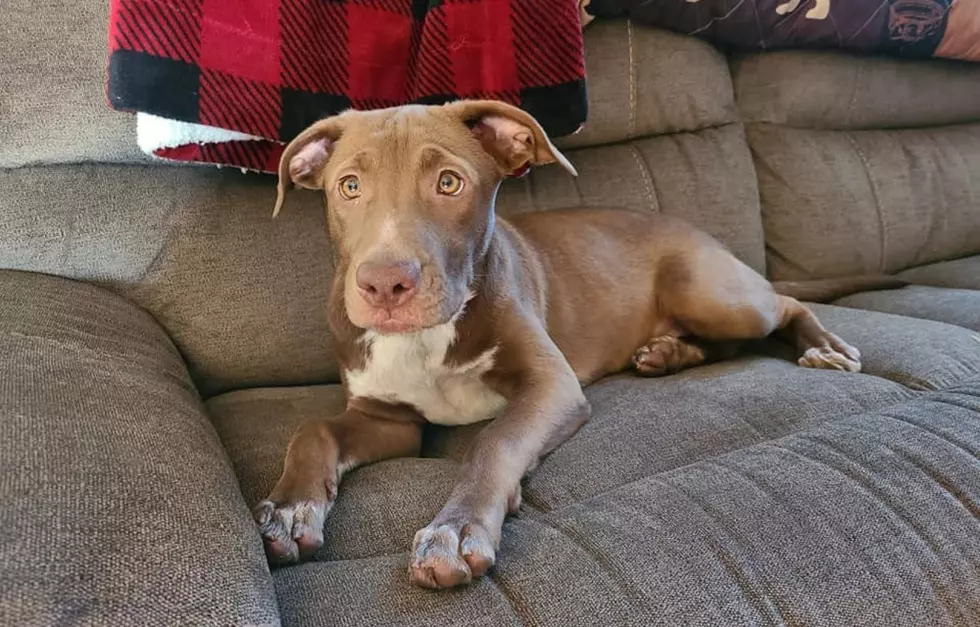 Help This Sweet Maine Puppy Get Life Saving Surgery
Kennebec Valley Humane Society via Facebook
It's easy to think that Maine animal shelters are where you go to adopt animals that were surrendered or found. Many people don't know all the other wonderful things they do such as bringing up animals from the south who would otherwise end up in the already overrun kill-shelters.
Kennebec Valley Humane Society in Augusta is one of the shelters that do this regularly. They recently took in a sweet pup named Hermes, Ham for short, from Georgia.
After observing irregular behavior they learned that Ham has Pulmonic Stenosis. They say this means that one of his heart valves is so tight that it doesn't work in the way that it needs to keep Ham healthy and alive.
A surgery called balloon valvuloplasty and, unfortunately, that surgery isn't done anywhere in Maine so Ham needs to take a road trip to Tufts Veterinary Medical School in Massachusetts.
Surgery and travel aren't cheap. In fact, it will be over $5,000. But every penny will be so worth it for Ham to have a happy and healthy life with his future Maine family.
Kennebec Valley Humane Society and Old Dogs New Digs are teaming up to raise the necessary funds. If you are able to help you can donate through their Facebook post below. Or, if you're not on Facebook I'm sure they'd be happy to take a donation over the phone during business hours this weekend.
Good luck, Ham! This is only the beginning, buddy!
Enter your number to get our free mobile app
KEEP LOOKING: See What 50 of America's Most 'Pupular' Dog Breeds Look Like as Puppies