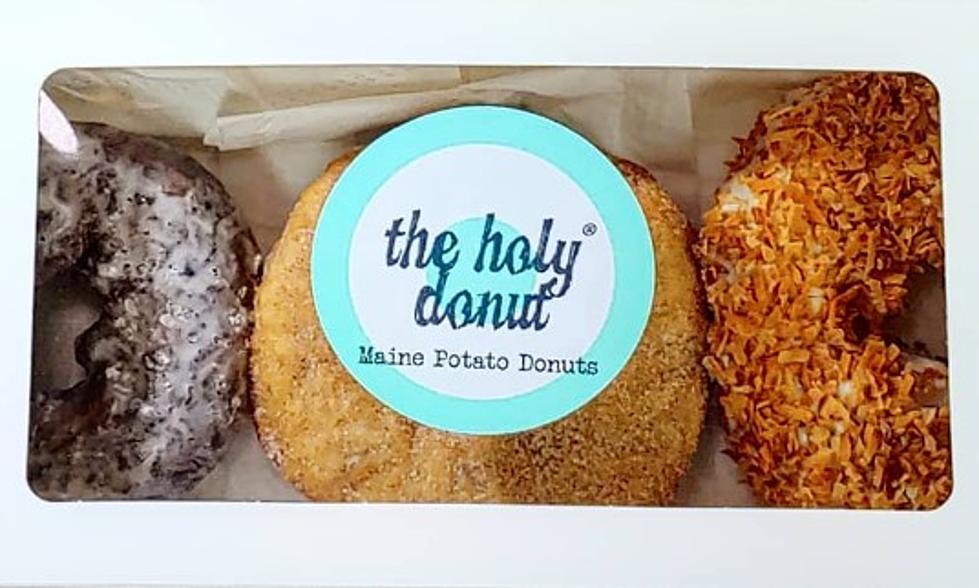 Here Are Which Hannaford Locations Will Have Holy Donuts
The Holy Donut via Facebook
Oh boy. Your next trip to Hannaford to grab some groceries may just have to include some delicious indulgence.
Word has been going around lately that fans of The Holy Donut in Portland will soon be able to get a box of Maine Potato Donuts at a few locations. Well, soon is specifically tomorrow.
According to a message today on The Holy Donut Facebook page,
"The rumors are true... Starting June 18th Assorted 3-Packs of Holy Donuts will be available in some Portland area Hannaford Supermarkets."
Okay so, that is truly fantastic news.
Which Hannaford locations will have these mouthwatering treats that aren't just for breakfast?
The post announced 6 locations where you can find The Holy Donut 3-packs. It looks like Southern Maine is it for now.
The Hannaford locations for the grocery store debut of The Holy Donut will be in Yarmouth, Falmouth, Westbrook, at Forest Avenue-Portland, at Mill Creek-South Portland and in Scarborough.
I've been vegan for about a year and a half now. So, seeing in their post that gluten free options are planned for the future makes me hopeful.
Maybe the incredible vegan Holy Donuts that I get at their shops could be a Hannaford thing someday too. Fingers crossed ovah heah!
6 Foods This Person from Away Never Heard of Until Coming to New England